January 10, 2023, 1:53 pm EST
Medical Equipment and Analysis: Thermo Fisher Scientific Inc (TMO)
It has been three years since COVID-19 started in late 2019. Even though most countries removed restrictions on travel and public place control, the disease stays with us with a lot more variations every day. 
If we do not see it disappear within 50-100 years, we will need research and drugs to help us survive for the rest of our life. 
Thermo Fisher Scientific Inc (TMO) is a 223 billion market cap, medical equipment company since 1960. Genetic research, testing, and equipment are all available to deal with up-to-date complex situations that threaten human beings. Its stable sales growth and defensive type of nature provide a strength to go through the tough market cycle. If there is another medical crisis comes, then TMO may have a chance to rally.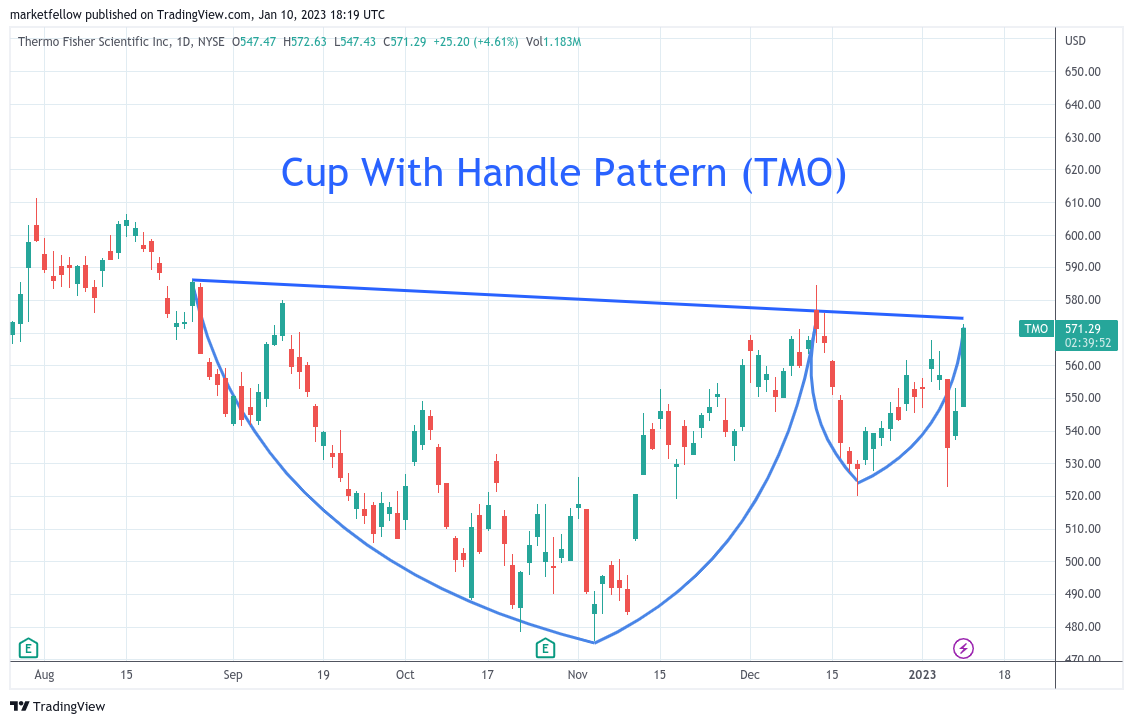 Technically, TMO forms a cup-with-handle pattern that is a bullish setup for a potential breakout and uptrend. Price 580 offers a breakout point when high volume and price action occur. 
TMO is worth attention for a watch list or portfolio consideration.