January 22, 2023, 9:08 pm EST
Software Survival Lists
Software giant Google (GOOGL) announced the layoff of 12,000 workers on 01/20/2023 but the stock price made a powerful gap-up and finished with more than 5% gains. Indeed, layoff news was a challenge for those who lost a job. However, it is good news for investors looking into fewer expenses for the overly expanded company. 
We can check out the following charts and data for a number of employees of google for the past 10+ years. I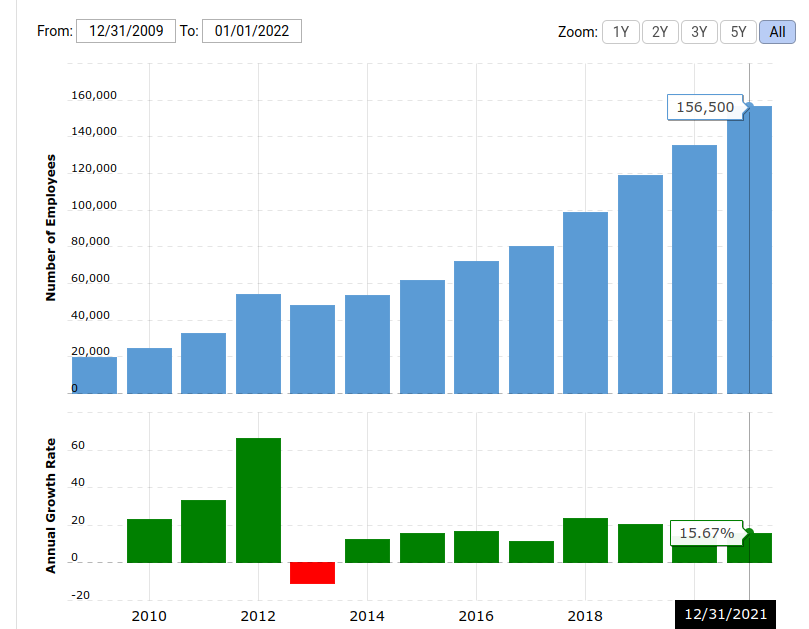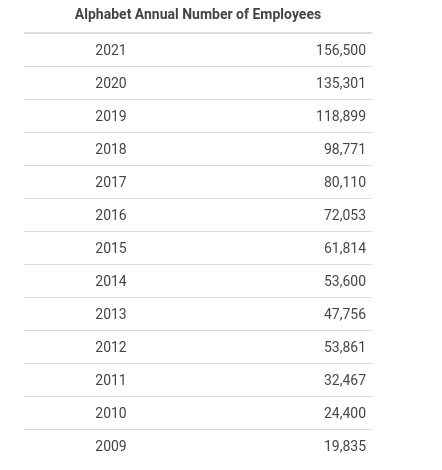 t grew from 20K to 160K in 12 years. Obviously, google had a hard time justifying whether these workers could generate enough revenue and earnings for an extended period of time. Most software engineers are paid from $175K to $283K in salary range. Average google workers make about $220K per year according to glassdoor. 
Similar stories can be found at Microsoft (MSFT) or Salesforce.com (CRM). 
However, there are many low-profile software companies that may be able to stand out and survive the tough stock market. This is because software companies have high-profit margin and is necessary for many industries to depend on. 
Here is the list of software companies we think may be potential winners with respect to their industries:
Electronic Design Automation

: Synopsys Inc (SNPS), Cadence Design System Inc(CDNS)

Automation and Simulation

: Autodesk Inc (ADSK), Ansys Inc (ANSS) 

Platform

: ServiceNow Inc (NOW)

Finance and Human Resources

: Workday Inc (WDAY) 
Technically, all the above seems to form a base and are ready to break out to the upside. We began to track and watch them closely. Once opportunities arrive, we will consider adding some of them to our portfolio.