February 28, 2023, 11:27 am EST
Big Picture Steel: United States Steel Corp (X) 
Steel is widely used for buildings, highways, cars, and household appliances. Under high inflation and potential warfare, you can see the demand for steel is likely to remain strong. 
We already had two profitable positions in steel in the past two months:
The big picture on steel is still bullish based on the performance of steel stocks: X, STLD, CLF, RS, ATI.
United States Steel Corp (X) is a 7 billion steel maker founded in 1901 and is headquartered in Pittsburgh, PA.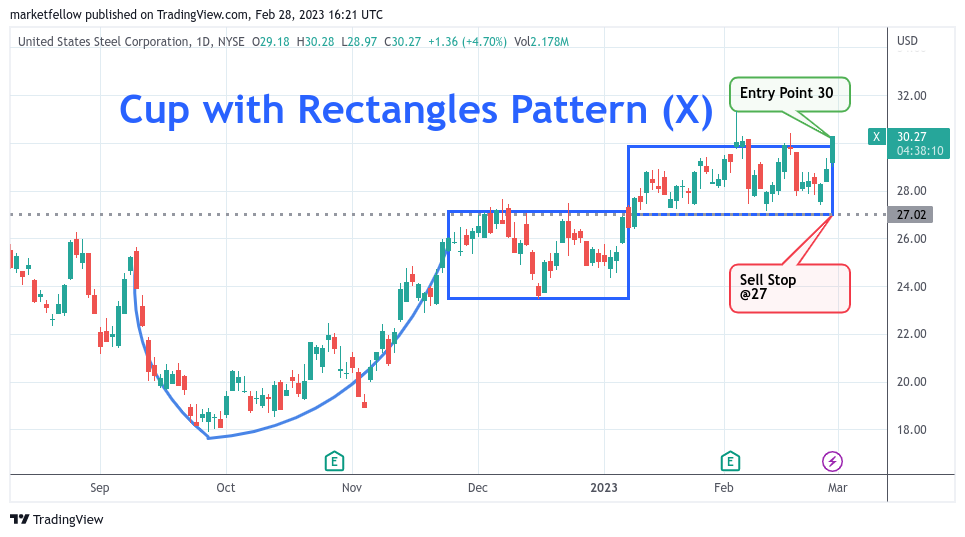 Technically, X crossed over its short-term trend line (20-day-moving-average) today with +4% gains. More importantly, it clears the 30 level which was a recent new high since May 2022. Cup patterns and two staging rectangles served as bases for a potential uptrend. The critical level is at 27 which could be set as a protective stop level if X cannot perform.