August 10, 2023, 11:17 am EDT
Retailer Leader – Lululemon Athletica Corp (LULU)
High-profit margin, earning growth, sales growth, and performance made a leader in its field. In the retail market, we believe Lululemon Athletica Corp (LULU) is a strong leader and could keep its leadership for the future. 
Fundamentally, here are highlights:
Gross Profit Margin: 56%

Net Profit Margin 11%

EPS Growth (MRQ): +54%

EPS Growth (3-year): +40%

Performance (YTD): +23%
Having a market cap of 50 billion in size, the above data is very impressive in the retailing industry. 
LULU is originally selling high-end Yoga clothes. But, it quickly adapts the formula of its success that enable it to spread its portfolio into the primary retail market in sports. Price tags are still high, keeping its profit margin high based on its quality and trends.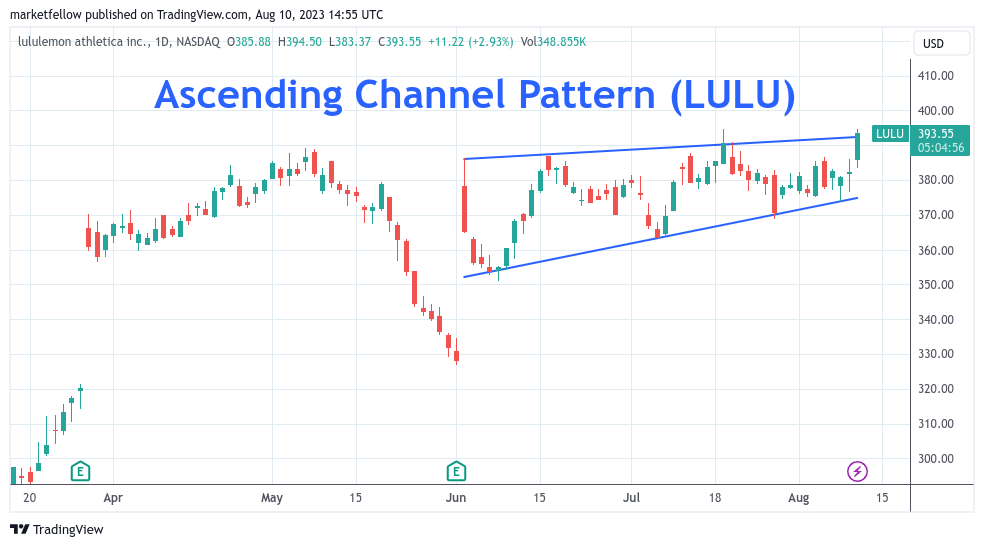 Technically, LULU is at 52-week today and seems ready to move higher after an ascending channel pattern. It seems to us it is near a proper entry point with a protective sell stop at 380. It provides a low-risk entry point for potential rally once it breaks through the ceiling around 393.