April 12, 2023, 7:51 pm EDT
Lower Inflation: Good or Bad?
March Consumer Price Index CPI came out this morning to settle at 5% level as shown. Monthly change of 0.1% also seemed to improve than forecasted numbers. Is the cooling down of inflation a good thing or bad thing ?

It depends on how we look at. 
Lower inflation means slow economic activities where we can see clearly from the retailers, airliners , and cruises:
Retailers: GPS -7%, JWN -6%, KMX -5%, HBI -5%

Airliners: AAL -9%, UAL -6%

Cruises: NCLH -6%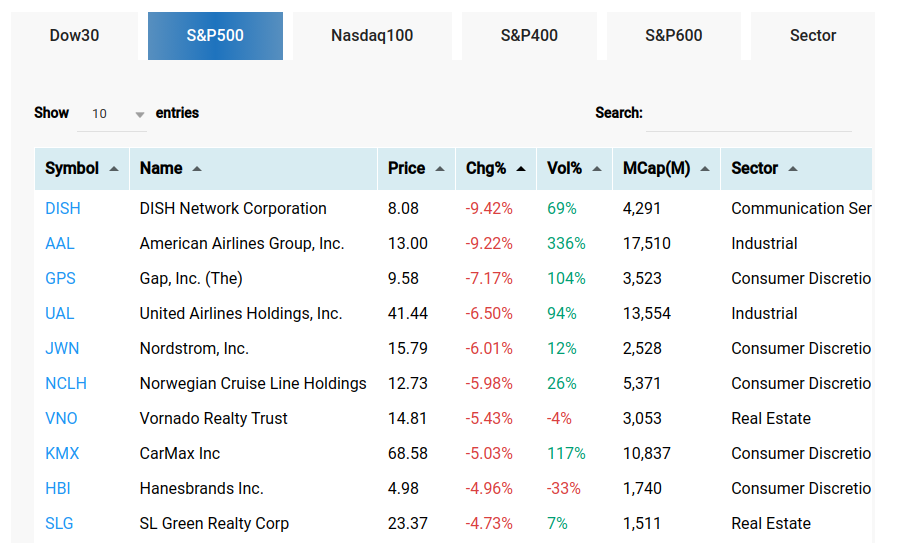 However, better inflation numbers may release the pressure for the Fed to pause on its policy on rising rates. Currently, it looks like the Fed may consider to hold the rates at this level if inflation keeps cooling. This is so-called "Softlanding" where the economy may avoid recession and control inflation orderly. 
Today's CPI number gave the Fed a help toward its goal. 
But, we do not feel completely confident this way. The stock markets reacted puzzling as well that the early trading seemed to have a bullish bias but ending with all red colors. Because these consumer-related industries are struggling means these businesses are fighting to survive during the tough time. Therefore, it is 50-50 at this moment. 
In our opinion, we think the 5% levels are still too high. Softlanding is hard to achieve. It is more likely a recession is still on the way.