During the tough market conditions like we are at now there are still few survivors to stand out. There are three criteria to qualify. 
Fundamentally, it must be profitable consistently

Technically, it must hold above three key moving average lines: 20, 50, 200

It must hold up well in in the past 5-10 years to prove it has a solid track record
We found out that UnitedHealth Group Inc (UNH) could be a candidate by meeting all three requirements above.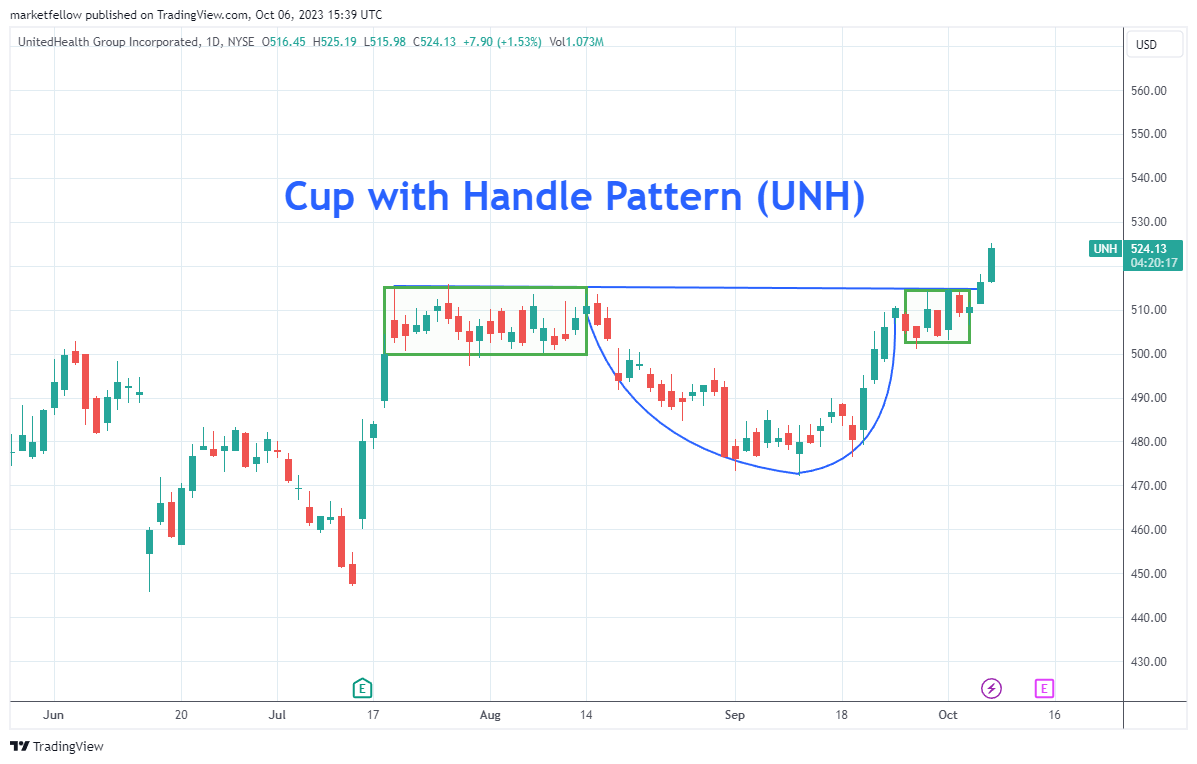 It should be interesting to note that UNH grew 10X in the past 10 years (20013-2023) as shown.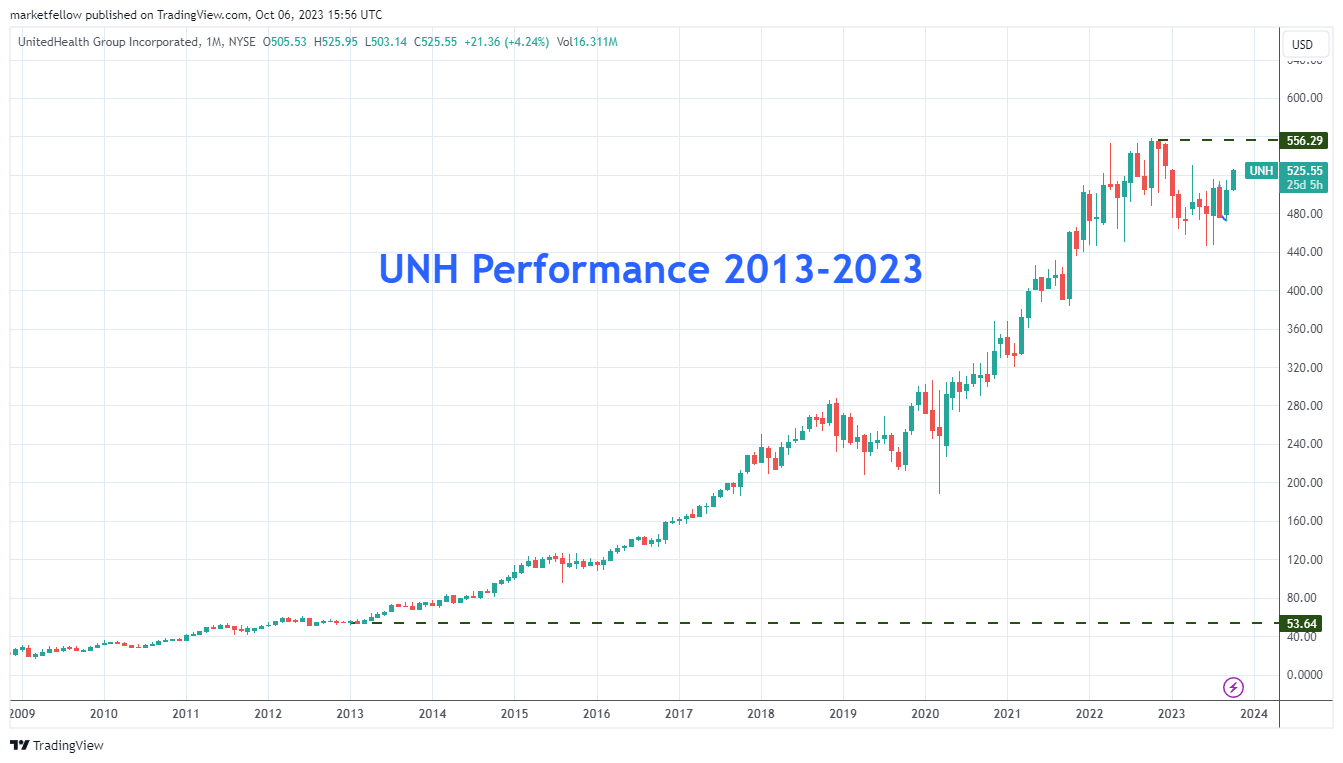 The industry of Healthcare insurance also belongs to a defensive industry that should be resilient for the bear market. It is worth attention for UNH for years to come.