January 27, 2021, 1:38 pm EST
COVID-19 Vaccine – Novavax Inc (NVAX)
Maybe some of you or your family already got COVID-19 vaccines recently. Vaccines are widely manufactured and distributed to fight with this deadly disease worldwide. Thinking of the long term for the next few years, this is an early stage for biotech or bio-pharmaceutical companies to make enough vaccines for everyone. 
 Novavax Inc (NVAX) may be less known compared to Moderna (MRNA), BioNTech (BNTX), or Pfizer (PFE) but its NVX-coV2372 vaccines are entering into Phase 3 testing so its potential is there.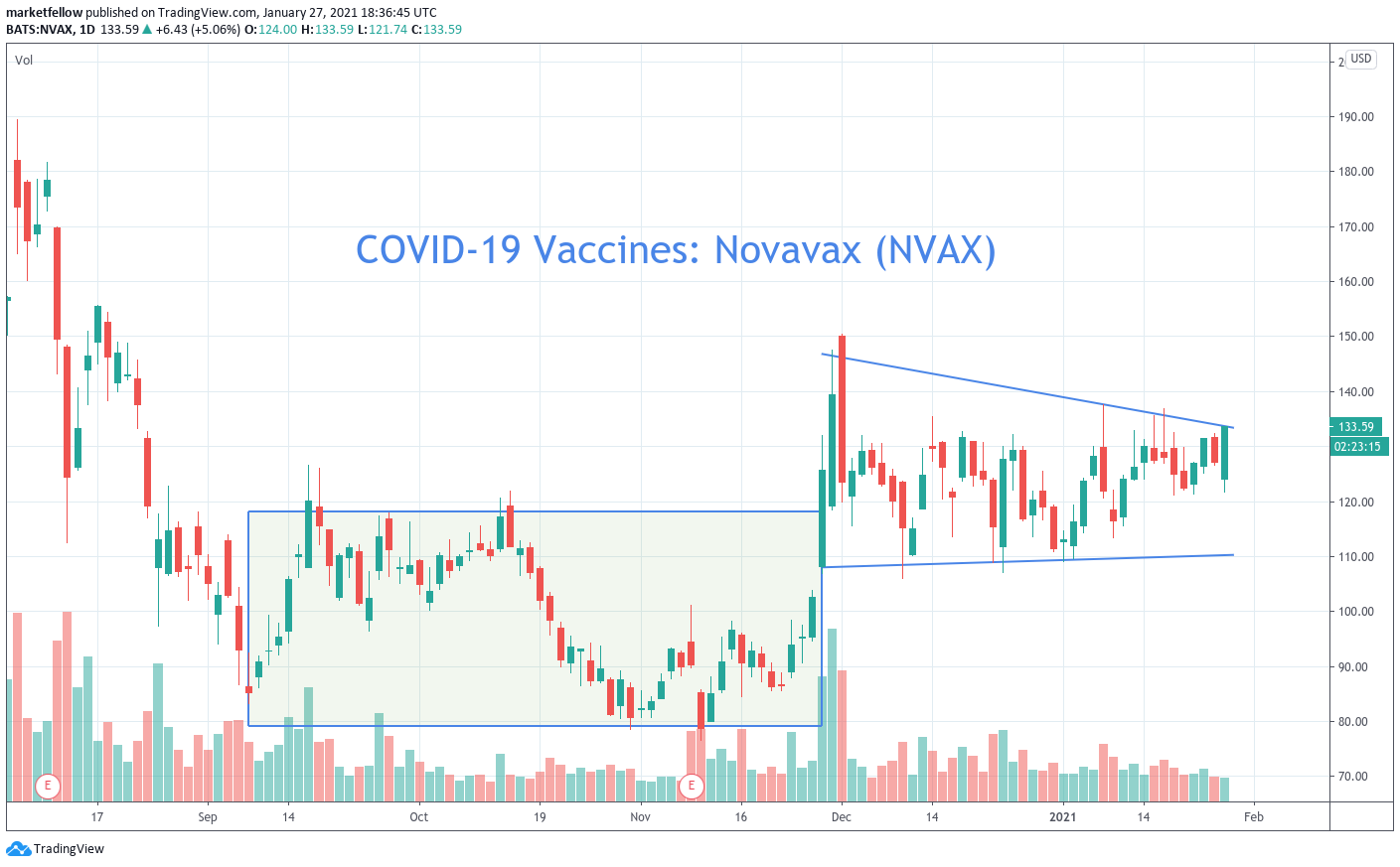 Technically, its consolidation at resistance 134 is about to break that will open up for potential breakout and uptrend. Look promising.