February 17, 2021, 2:25 pm EST
Let's Make Life Delicious – Kraft Heinz (KHC)
Small things like ketchup, a table condiment, or sauce may not seem important to our life. But, our life may become less colorful or tasty without it. It is simply something we depend on it but do not pay much attention to it. 
Kraft Heinz (KHC) is a 44 billion food company with famous brands like Kraft, Heinz, Oscar Mayer that we have in our kitchen. This stock may not go up and down like a bitcoin, Gamestop, or Telsa. But, it could perform well when stock markets are going through some tough periods. Thus, it is a defensive type of investment. Holding time may be as long as 6 months or even years to get optimal returns.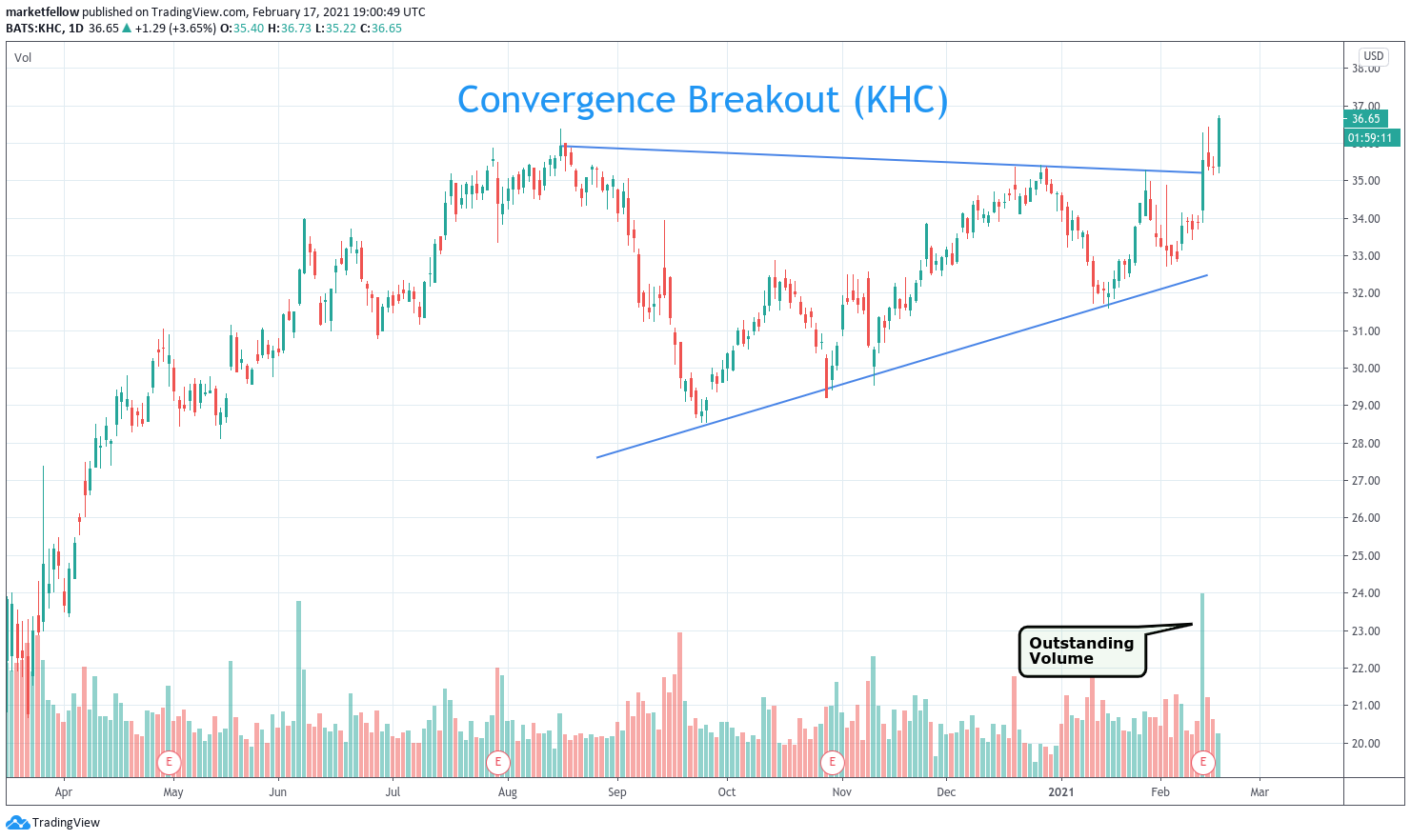 Technically, KHC is breaking out today from a 6-month convergence pattern. Crossing 36 price means a new uptrend could start from here. 
Sell-stop can set at 35. Furthermore, KFT gives a +4% dividend to its shareholders every quarter so you can enjoy peace of mind with a great taste for months to come.