February 17, 2021, 12:54 pm EST
Farmer, Rancher and Rural Lifestyle – Tractor Supply (TSCO)
Tractor Supply (TSCO) has 80 years of history in operating farming businesses since 1938 in Minot, North Dakota. Its strong performance in stock price, from 70 to 155 (more than +100% gains) in 2020, gave TSCO a base to expand its business to other areas. 
Today's announcement on the acquisition of Orscheln Farm and Home is evidence that TSCO gets into Midwest in the food industry. 
Recently, a snowstorm hits the US to interrupt the power supply in freezing conditions for millions of people. It could help to speed up its sales on heaters and various equipment.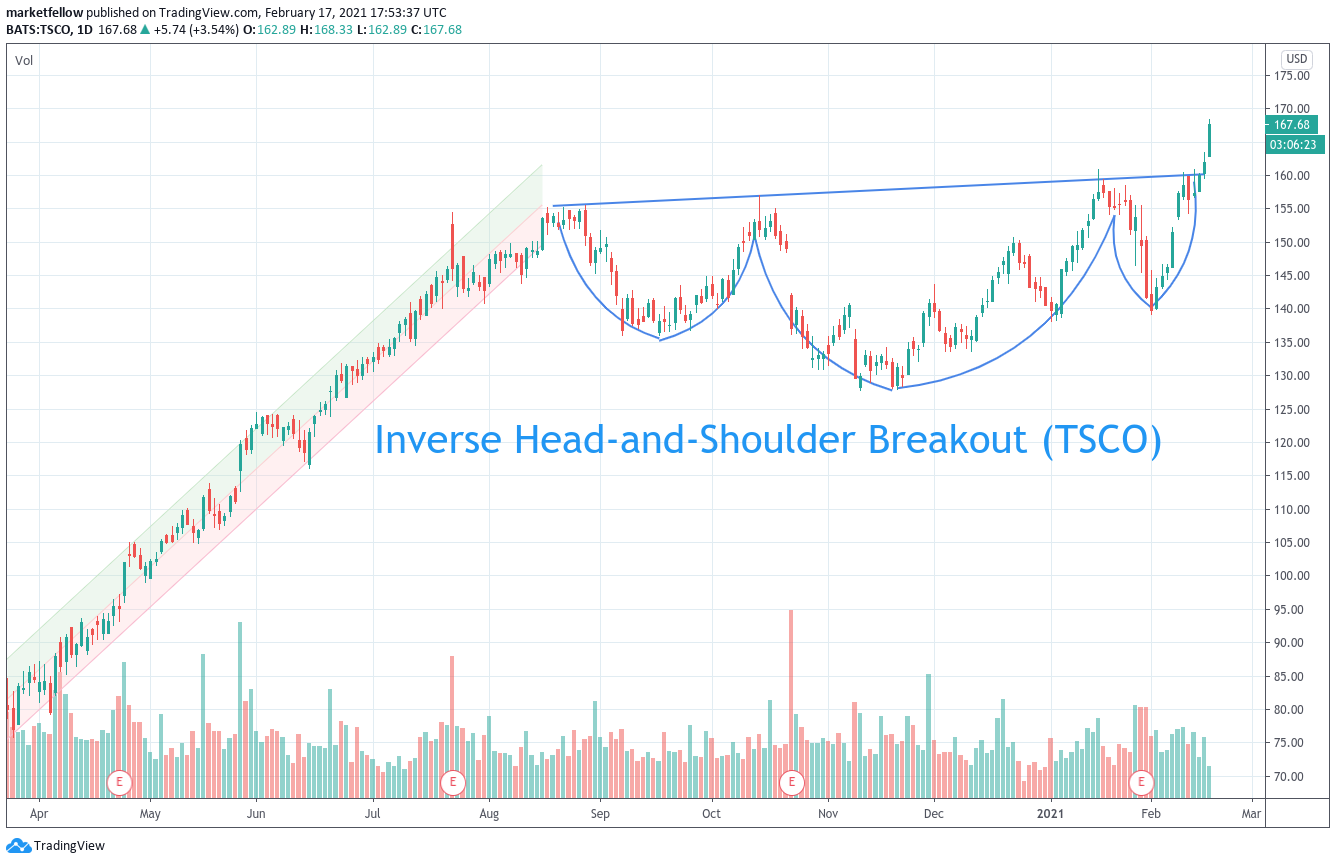 Technically, breaking out 160 resistance is a major milestone after the completion of the inverse head-and-shoulder pattern. It sets up another potential uptrend for TSCO. Sell stop is 156.