October 21, 2020, 12:30 pm EDT
Let me Lift You Up: Terex Corp (TEX)
As we mentioned in the article "Dig Deeper Caterpillar (CAT)", Terex Corp (TEX) +4% is another heavy machinery stock that built up base and recently broke out. 
The most important factors to boost up these stocks are from both the strong housing market and coming infrastructure spending. In order to boost GDP after the election, it is very likely that the US government will spend on roads, highways, bridges, airports, dams, etc. Thus, heavy duty equipments are the necessary tools to make it happen.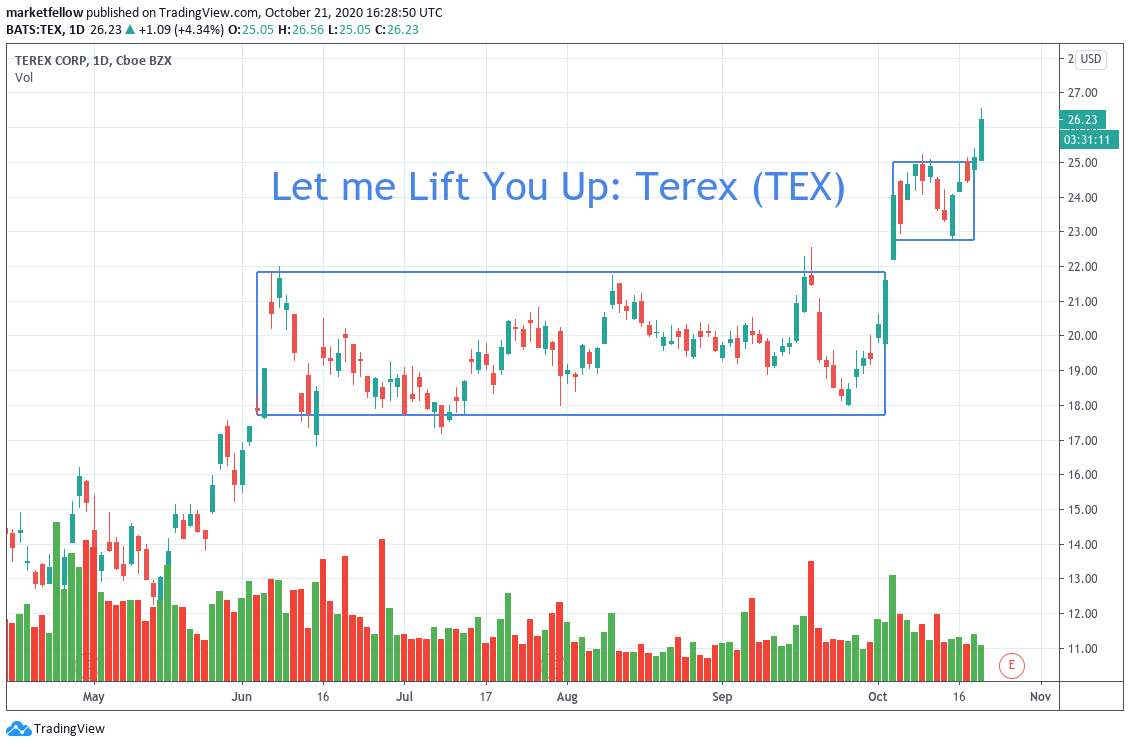 Technically, TEX broke out 22 in early October after 4-month base is a sign of strength. In addition, today TEX increases another 4-5% to continue its uptrend development. It could go much higher from here.