April 8, 2022, 6:26 pm EDT
Offshore Drilling Giant: Schlumberger N.V (SLB)
One way to feel good when gasoline prices are going up is to check a stock price of an energy company that you own. Most likely, the profits you made from your investment offset the gasoline paid at gas stations. Furthermore, you could make even more profits to compensate for your inflationary cost.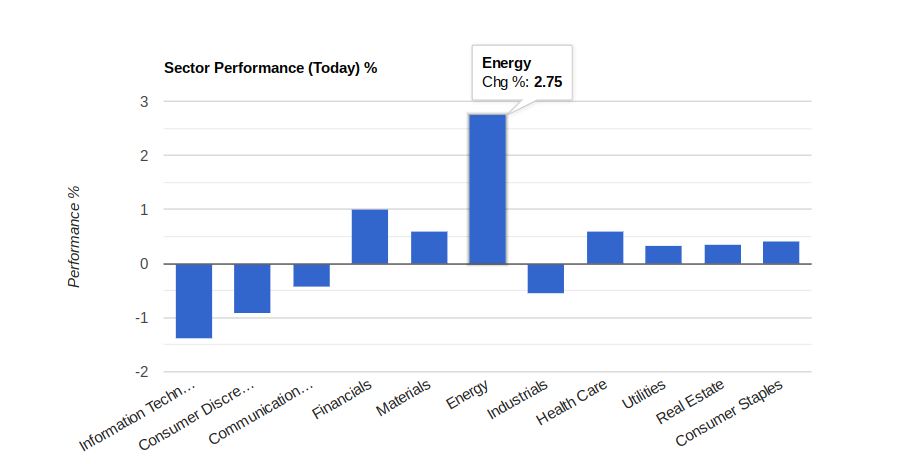 This is how investors show us from the sector performance chart today with +2.75% gains that beat all other sectors by a wide margin. 
Here are the highlighted from 01/21/2022 earnings by Schlumberger N.V (SLB):
Fourth-quarter revenue of $6.22 billion increased 6% sequentially and 13% year-on-year

Fourth-quarter GAAP EPS of $0.42 increased 8% sequentially and 56% year-on-year

Fourth-quarter EPS, excluding charges and credits, of $0.41 increased 14% sequentially and 86% year-on-year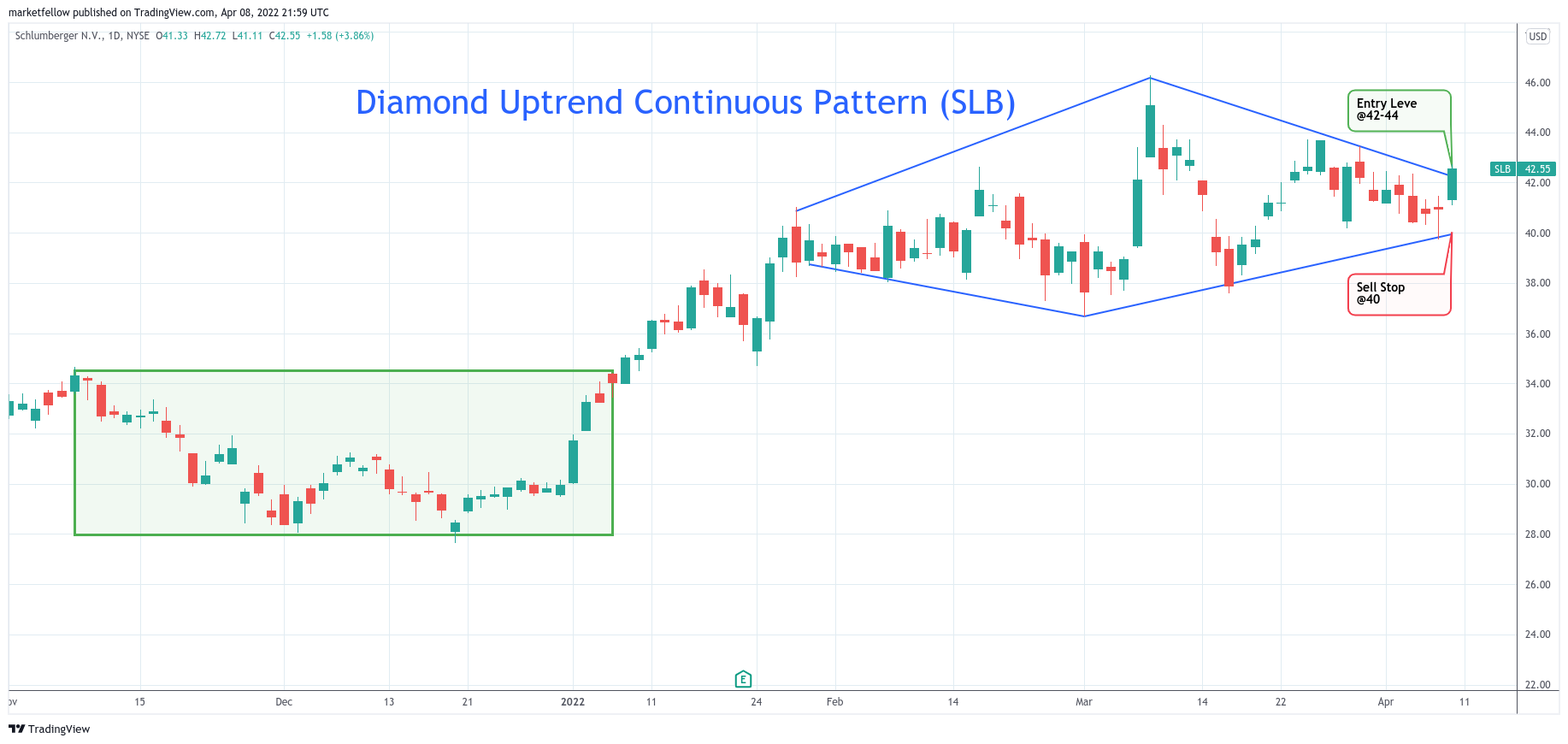 Its technical pattern also presents a diamond continuous pattern with a potential breakout soon. 
Having the Russia-Ukraine war gets deeper and stronger, there is no doubt that oil prices keep going up in the future.