April 20, 2021, 2:12 pm EDT
Consumer Staples Clorox (CLX)
When stock markets are getting to pullback mode after an extended rally, it does not mean there is no way to make profits out of it. The opportunity often belongs to companies belonging to defensive sectors and industries. It is because money rotates from offensive style to defensive style. 
We can observe how overheated stocks cool down or began to fall like TSLA, FB, AAPL, AMZN. At the same time, defensive stocks are quietly holding firm or even begin to climb up like REIT, utility, consumer staples, and healthcare.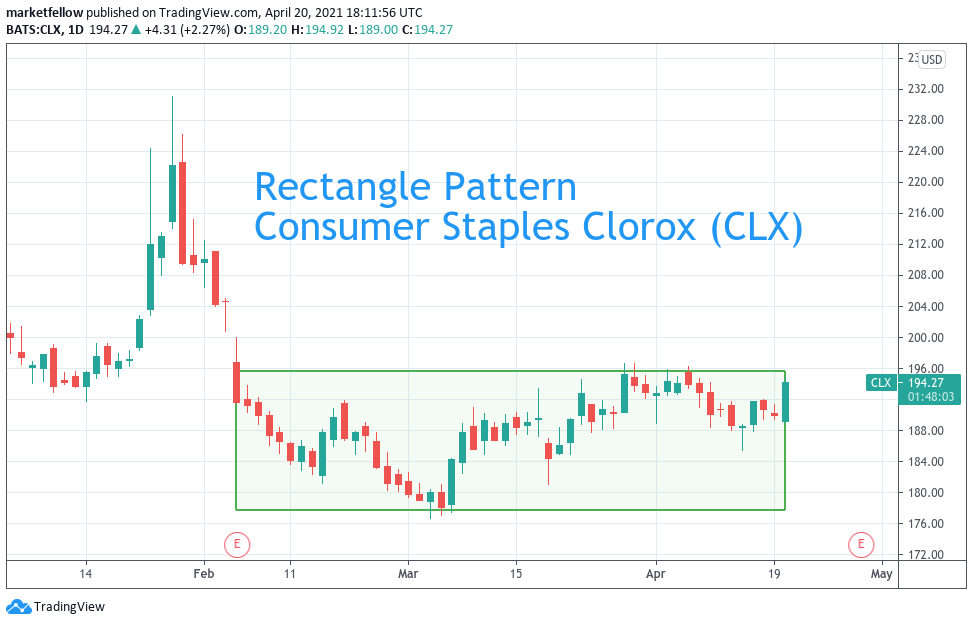 Here is an example of Clorox (CLX). Its products are everywhere in your household as shown. It makes sense that these products are needed regardless of the economic cycles.