March 25, 2021, 6:56 pm EDT
Online Class Education for K-12 (LRN)
Stride Inc. (LRN) becomes necessary for K-12 students during the COVID-19 period for online or virtual classroom learning platforms. Needless to say, there are limited choices for children, parents, and teachers to keep up their learning process when physical contact is restricted. Although vaccines are quickly available and re-openings are coming, there are still many unknown factors for another lock-down if vaccines are not an effective or altered form of the virus.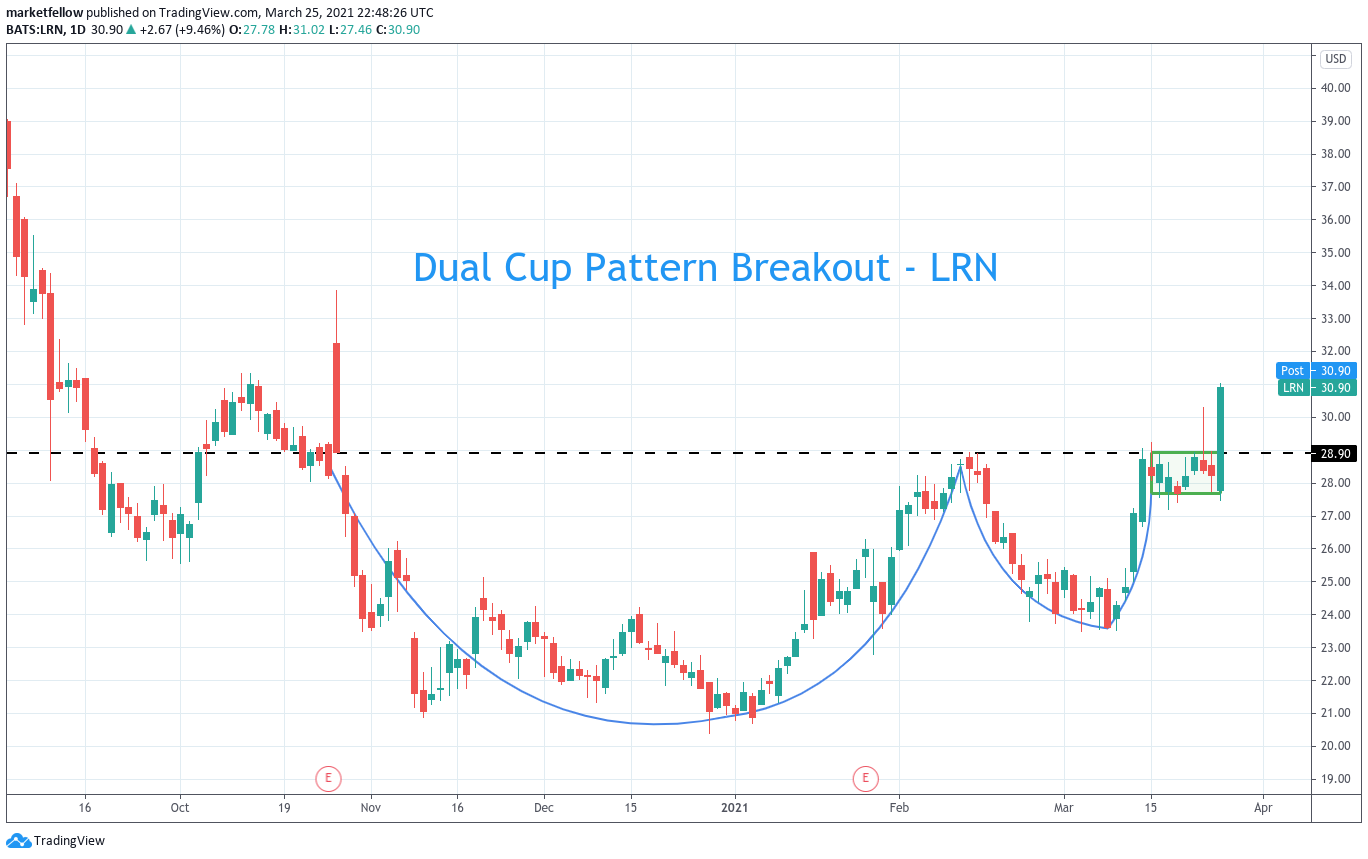 Thus, there are still bright sides to come for LRN to prosper. Today's +9.5% breakout from dual cup patterns is evidence of investors' confidence in LRN. 
Any mild pullback to around 30 should provide an ideal entry point. A long base could offer long-term growth for weeks and months to come.