May 5, 2021, 11:16 pm EDT
Commodity Dominated Again
It was another strong day dominated by commodity sectors including energy and material as shown. S&P500 top 25 winners today was mostly occupied by these sectors.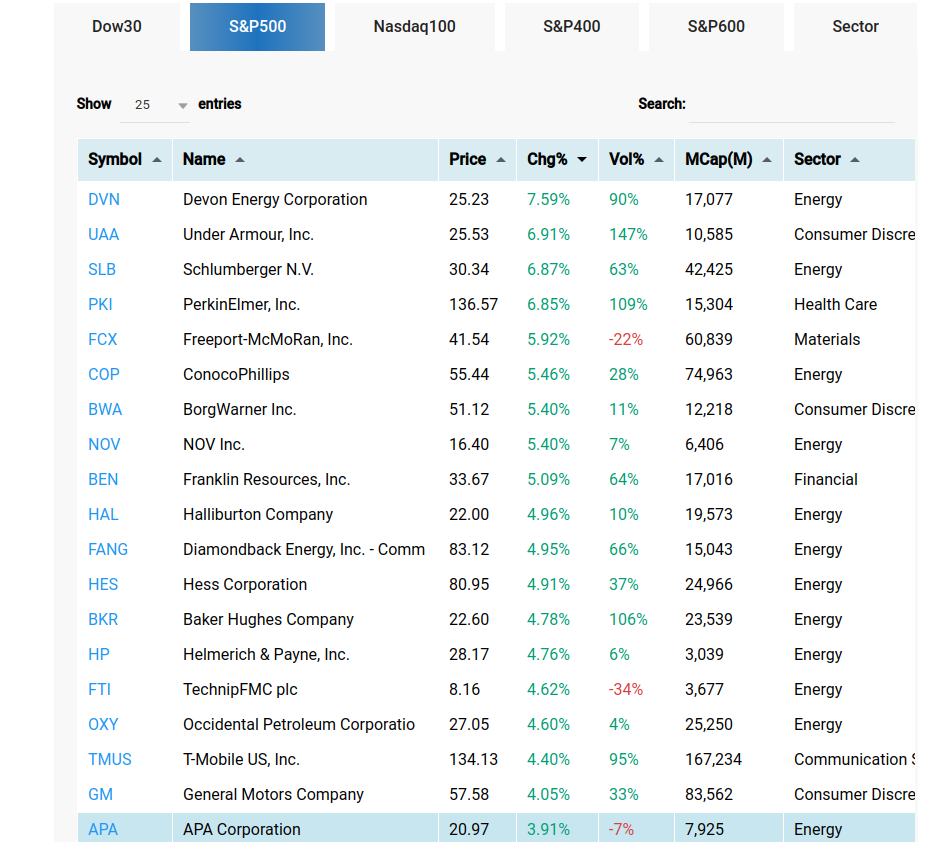 Dow Jones was able to knock down another record high +0.3% to 34230 but Nasdaq was red again -0.4% to 13582. 
Take Alcoa (AA) +4% as an example. We can see how strong AA performed from 18 to 40 which made more than +100% gains in about three months period (Feb-May). Devon Energy (DVN) +8% made more than +200% gains (from 8 to 25) in the past 6 months. Therefore, it makes sense to consider adding energy and material stocks into a watch list or portfolio.