May 17, 2021, 11:34 am EDT
Inflation Weapon – Gold and Silver (KGC)
Gold and silver are one of the most effective weapons to fight inflation.  Only tangible assets like gold and silver are limited in volume compared to printable currency or even cryptocurrency which can be produced or reproduce without limit. 
Therefore, it should be no surprise gold and silver performed well since April when inflation numbers (Consumer Price Index, Producer Price Index)  ticked higher.  
Kinross Gold Corp (KGC) is a 10 billion market cap Canadian mining company to explore and acquire gold and silver from Canada, Russian, Brazil, Chile, Ghana, and Mauritania.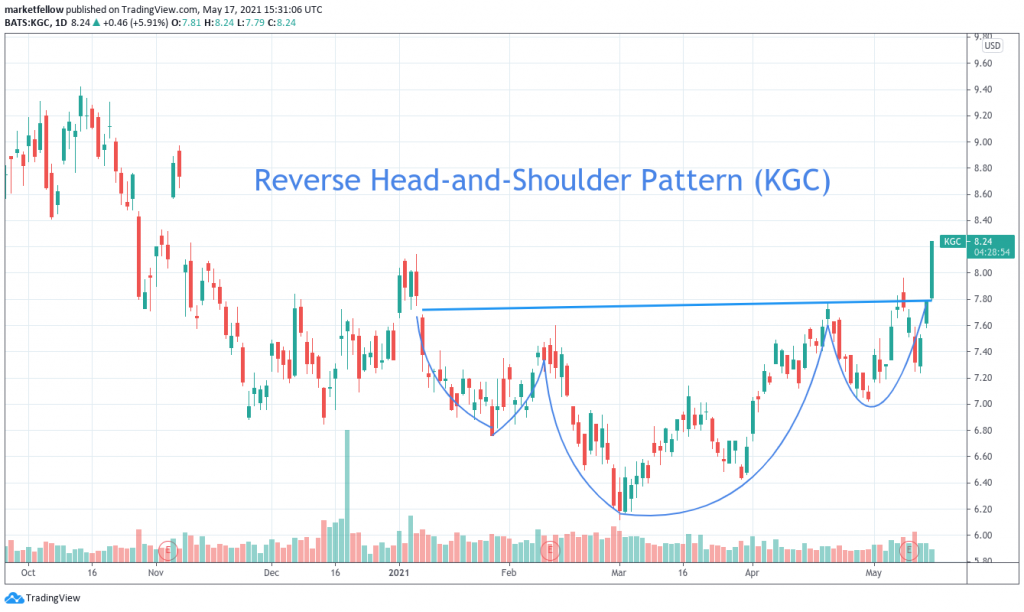 Technically, KGC constructed a bullish reverse head-and-shoulder pattern with a neckline of 7.8. Today is the breakout day to begin its uptrend journey. Sell-stop is 7.2.