July 16, 2021, 1:57 pm EDT
Water Utility – California Water Service Group (CWT) 
Water is one of the most important utilities for a human being to survive. People can live without electricity, natural gas, gasoline, or even food for a short period of time but will not live very long without water. 
Utility stocks are considered a defensive type of investment because of their slow growth or performance. But it could be a profitable investment when most stocks are down during a downtrend. 
Especially, the west of the USA is going through a water shortage. Lake Mead, Oroville, and great salt lakes are all near severe drought levels. The drought could threaten Nevada, Arizona, Utah, and California residents with millions of people.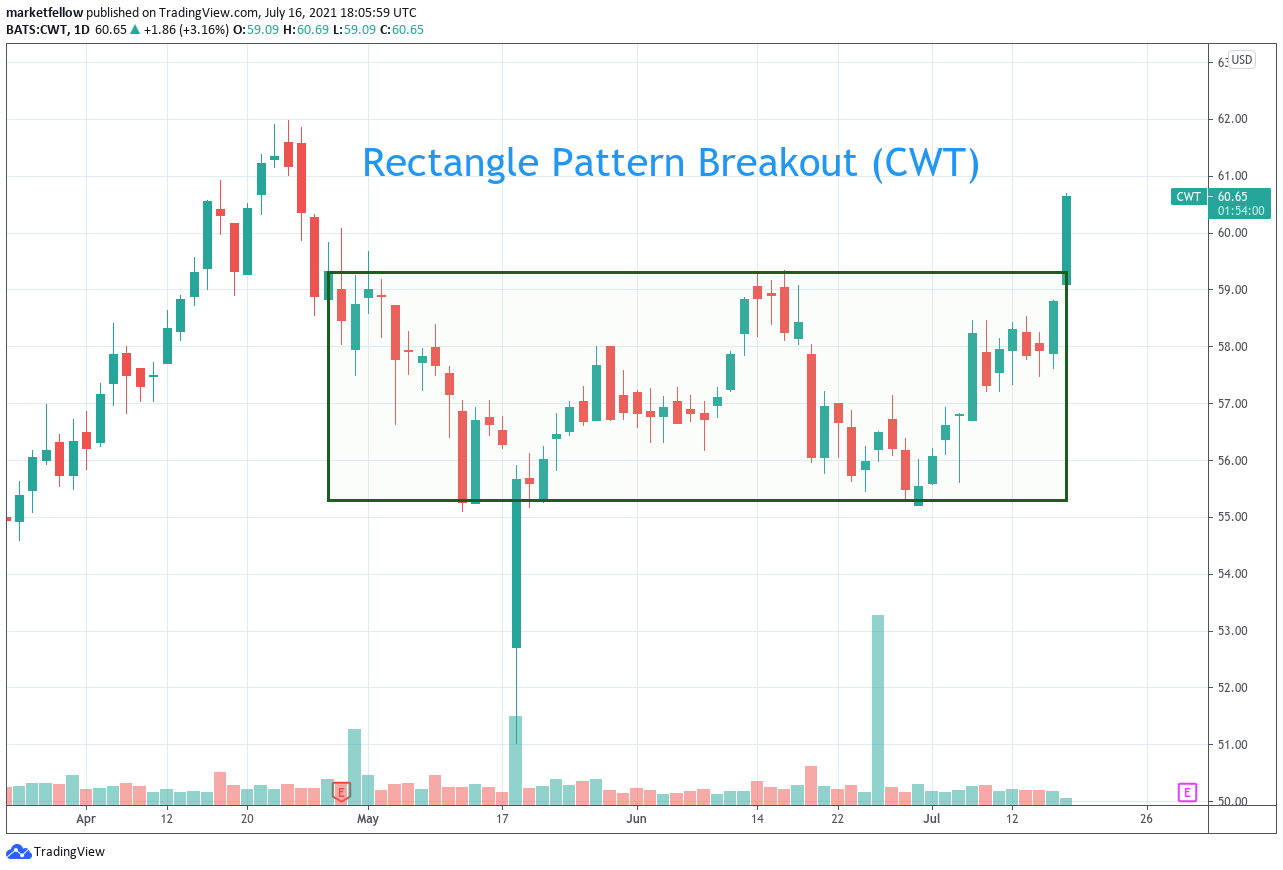 California Water Service Group (CWT) is breaking out today with +3% gains. Although it is not very significant in terms of numbers, CWT offers an entry point for a portfolio holding positions both during pullback or downturn. 
Protective sell-stop is 57.