February 24, 2021, 7:55 pm EST
The Future of Aerospace and Defense – Raytheon Technologies (RTX)
We love aerospace and defense as we just made +50% from KTOS:
https://marketfellow.com/2021/02/23/2021-actual-trade-ktos-50-profits/
Furthermore, we got Raytheon Technologies (RTX) +17% profits a few months ago:
https://marketfellow.com/2020/12/01/2020-actual-trade-rtx-17-profits/
We also published an article about RTX last year:
https://marketfellow.com/2020/09/16/stock-today-get-ready-to-fly-and-fight/
Obviously, space technology becomes red-hot topics that cover satellite system, space travel (SpaceX, Virgin Galactic), defanese, and the internet (Elon Musk Starlink), etc. 
This is why we got back in RTX again.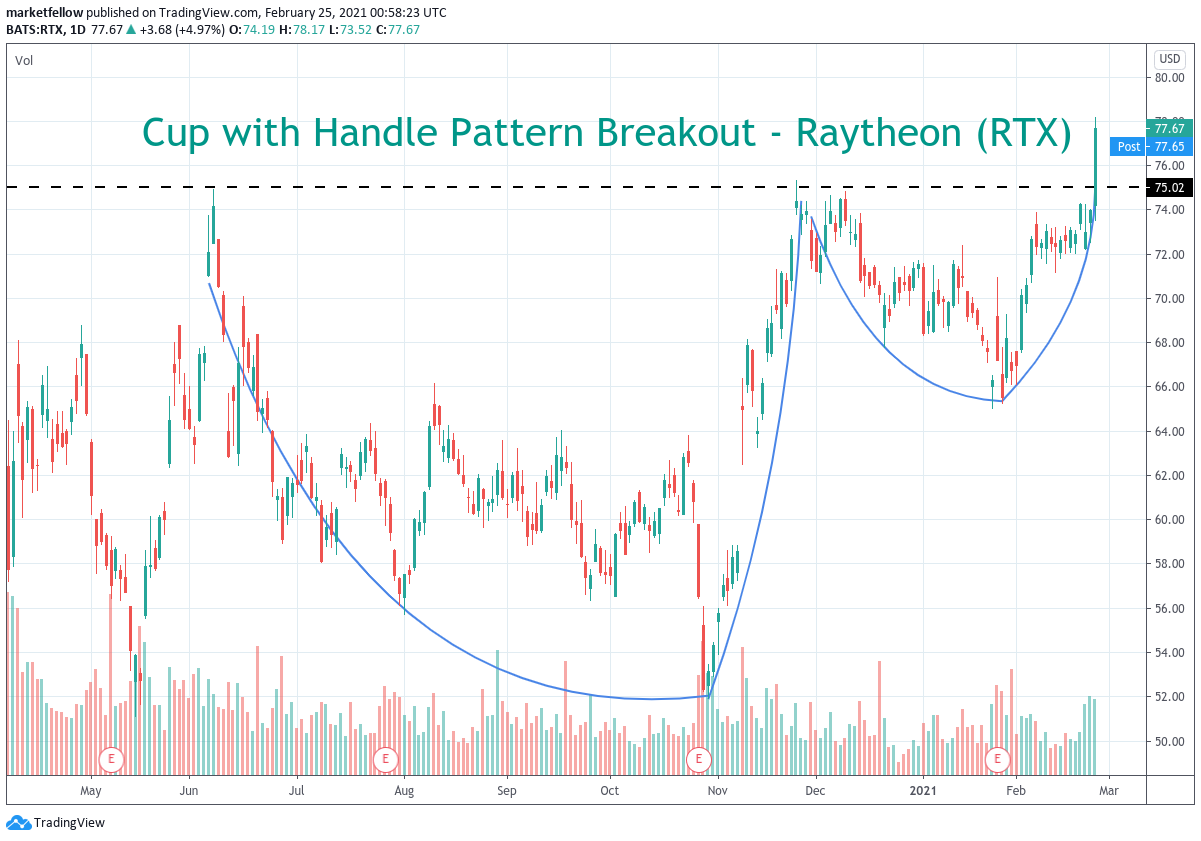 Technically, RTX completed a cup with a handle pattern with a strong breakout today. So, it should be worth of trial to see if RTX can fly to the sky again with profits.
Sell-stop is 72.