August 9, 2021, 1:21 pm EDT
Infrastructure Material Provider – Nucor Corp (NUE) 
US government is working to approve a 1 trillion dollar infrastructure project recently. Moreover, there is another 3.5 trillion bill to be on the table for following up projects. Indeed, it is not a small amount of money. In addition to asking where this money would come from, market participants want to know where this money goes.  
Three major parties will benefit from the infrastructure projects on roads, bridges, dams, etc which are material providers (steel, copper, cement), contractors, and equipment makers. In this article, we focus on one company on the material part. 
Nucor Corp (NUE) is a 32 billion market cap material producer of steel and related products based in Charlotte, North Carolina. It is the largest steel producer in the United States. Its strong 2021 Q2 Earning Report justifies its outstanding rally from 48 to 110 in 4 months (Feb – June 2021).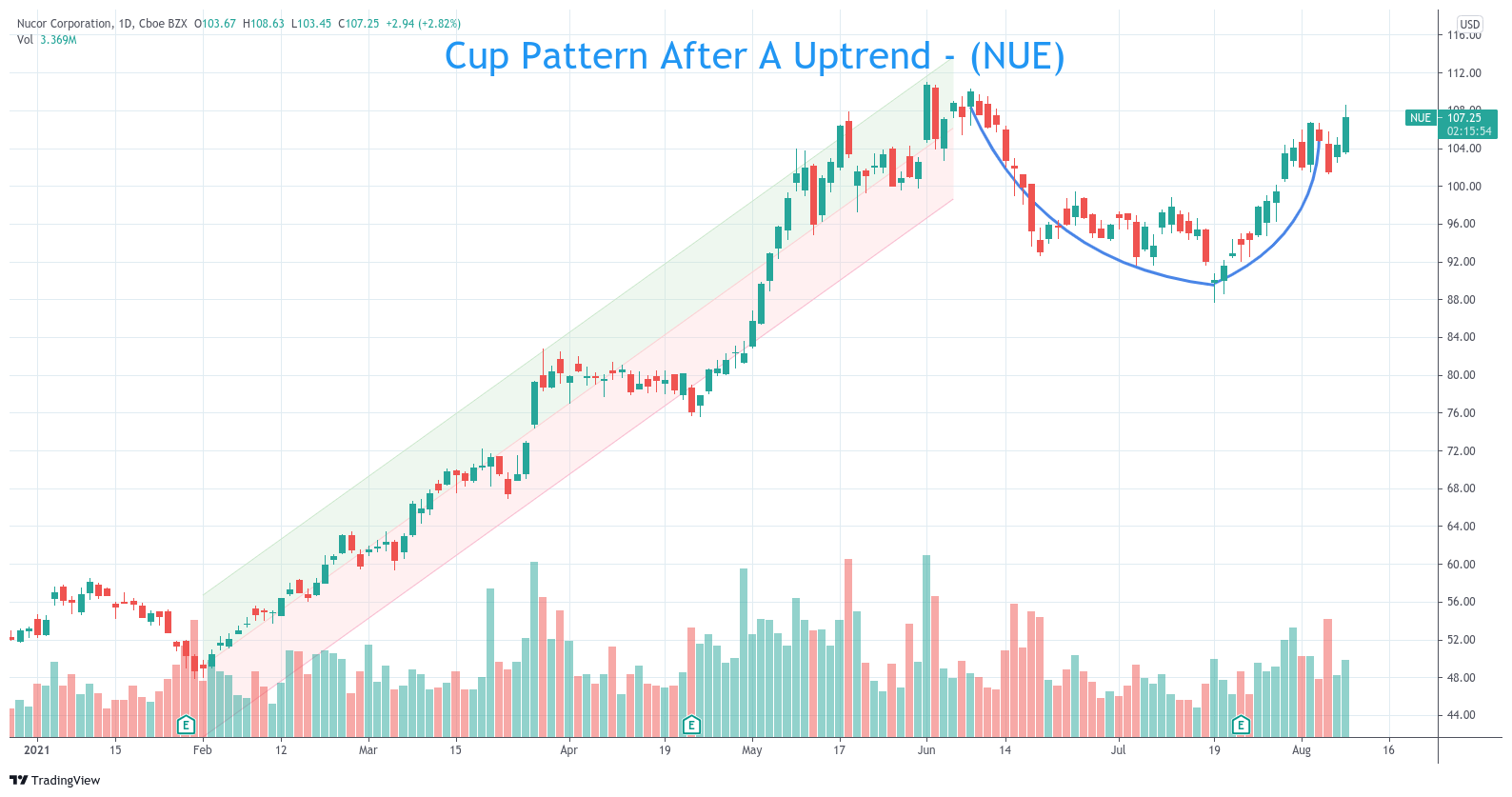 Technically, NUE made a cup pattern to digest its more than 100% gains from June to August. Crossing above the 108-110 level would mean another uptrend rally as there is no resistance above it. 
The protective sell stop is 100.