December 15, 2021, 11:53 am EST
Cleaning and Disinfecting Stock: Clorox Company (CLX)
Do you want to buy more of these cleaning and disinfecting products for the flu season or neven-ending COVID-19? Most likely, we would answer yes or we already have a lot of them in our households. 
Clorox Company (CLX) is well-known for its cleaning products like bleaches or wipes. It belongs to the consumer staple sector which does not produce fast growth like many technology companies. But, it could outperform the market when more bad news arrives. COVID-19, inflation or economic slowdown may force investors to think about CLX.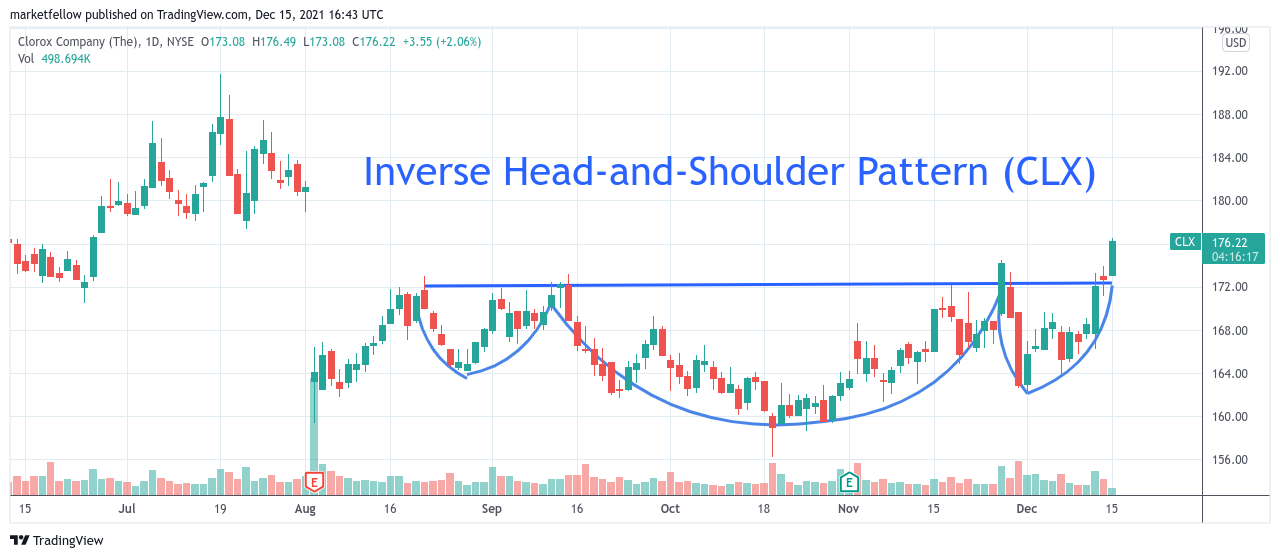 This is exactly happening now as CLX clears up 172 resistance from the inverse head-and-shoulder pattern. Even though +2% breakout may not sound impressive, it shows that a rotation is taking place from offensive to defensive, from technology to consumer staples. 
Furthermore, CLX is likely to go through a series of tough times ahead 2022 and continue to rise. 
The protective sell stop is 166.