December 13, 2021, 11:55 am EST
Food Retailer and Supermarket – Kroger (KR)
Food is always the very important item that humans need regardless of the economic condition. It is one of the most reliable investments regardless of bull and bear markets. Actually, the consumer staples sector could perform very well during the bear market because capitals flow into this area for safety and steady growth. 
Kroger (KR) operates its food retailer, provider, and supermarket business since 1883 with 134 years of track record. Its market capitalization is 34 billion with 465,000 workers.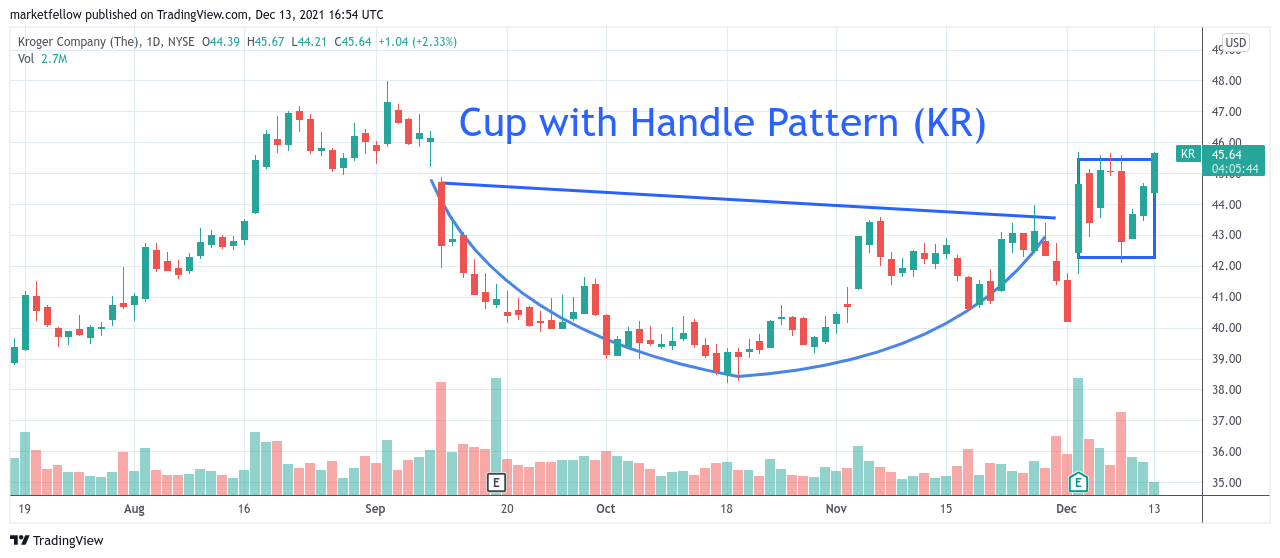 Technically, KR is about to break out 45-46 range today to begin its another rally while Dow Jones is down more than -300 points and major indexes bloodshed. It illustrates how strong KR is during the stormy season. 
It would be an ideal defensive position to own in the portfolio if bears arrive. 
Protective sell-stop is 42.