September 20, 2021, 10:46 am EDT
Global Markets Sell-off
As we mentioned last Monday (09/14) on the Collapse of China Evergrande Group, today global markets began to react by selling off. Dow Jones tumbled more than -500 points and Nasdaq is down more than -2% at this moment. S&P 500 gap-down to terminates its year-long uptrend channel as shown.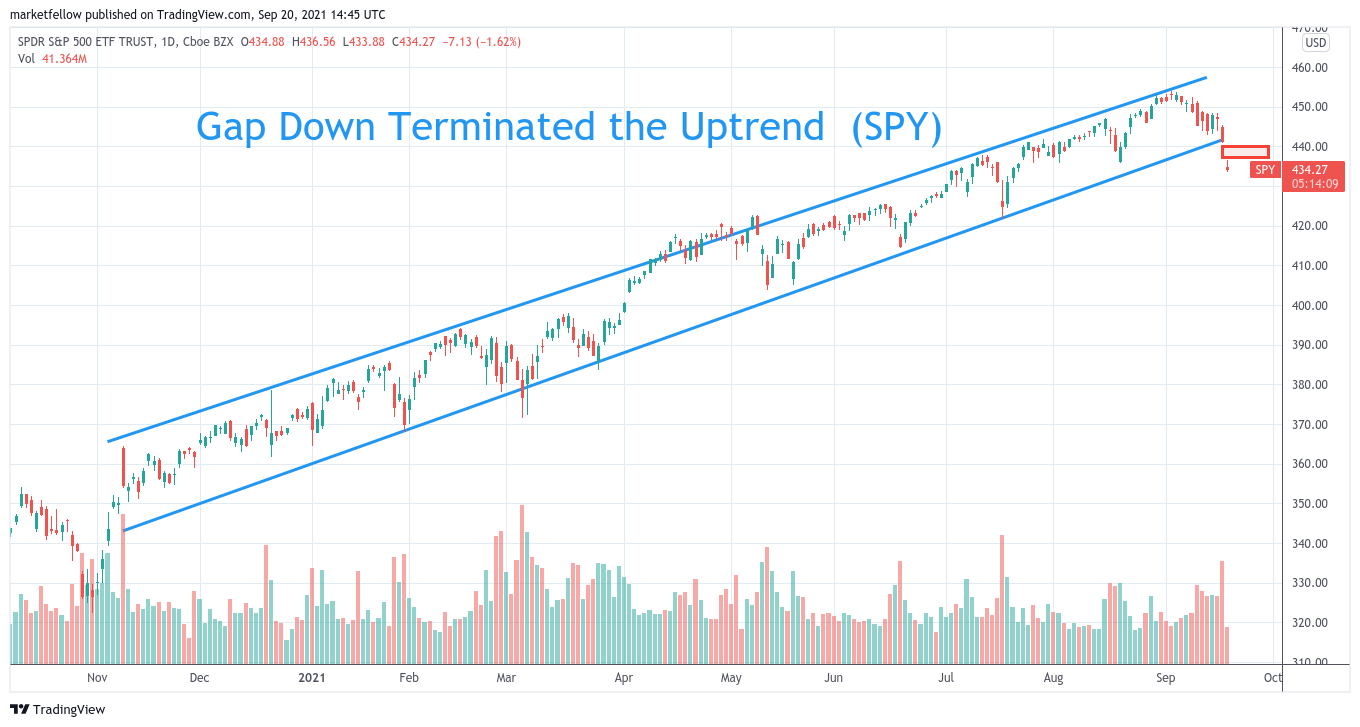 All these signs reveal the fact bears are going to take over bulls for the future. 
It is because the trouble of Evergrande Group is not a small or local problem. Its more than 300 billion debt default, together with its chain reaction to China, the US, and all financial institutions, is just about to explode. 
We estimate that the scale and magnitude of this shock are similar to the 2007-2008 US housing-financial bubble. This time China will be hit the most severe level. Although the US is not directly hit, its economy would be dragged by this shockwave.
It is time to scale back the portfolio by closing some positions to reduce market exposure.