December 13, 2021, 2:13 pm EST
Water Utility – American Water Works (AWK) 
Everyone would agree that water is the most essential commodity that we need except air. Without food, a person may live for days or weeks. But, a person would die in a few days without water. 
Usually, water supply, process, and purification are not getting attention most of the time because people thought it is a normal supply that we always have. In reality, water could become scared that would cause an increase in the cost of getting water for farming, industrial, or our daily drinking. 
Recently, the drought condition is getting worse in the western states of the USA like California, Nevada, Arizona, Utah, etc that threatening the farming industry already. Thus, residents and investors are paying attention to the water supply company. 
American Water Works (AWK) is a 32 billion market capitalization company with a long history and serving about half of US states:
"With a history dating back to 1886, American Water is the largest and most geographically diverse U.S. publicly traded water and wastewater utility company. The company employs more than 6,500 dedicated professionals who provide regulated and regulated-like drinking water and wastewater services to an estimated 14 million people in 25 states."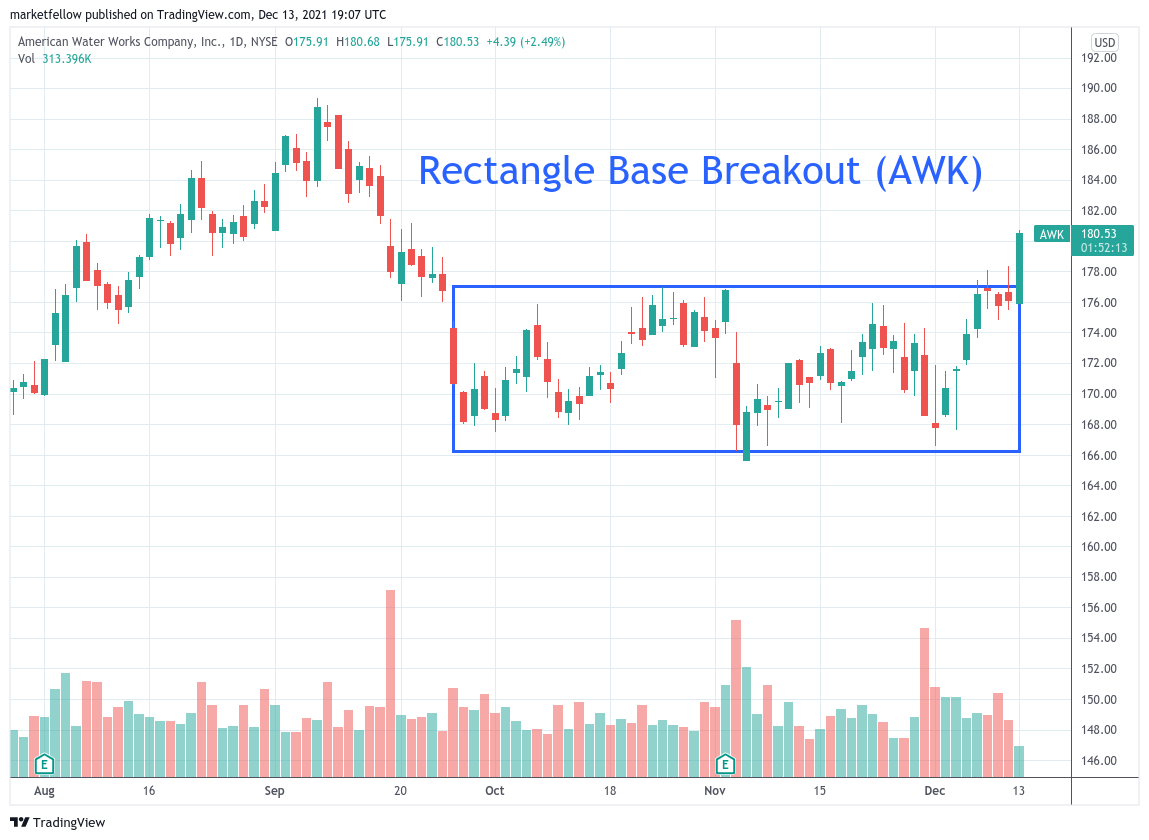 Technically, AWK seems ready to make a breakout from the 3-month rectangle base pattern out of 177 resistance levels. It has a little distance toward 188 or its record high. It looks as if AWK is warming up to rally if the water supply gets limited. Moreover, the utility sector can work well during the bear market if it happens. It seems that AWK is a good fit for the portfolio component during this market transition. 
The protective sell stop is 174.