October 28, 2021, 2:25 pm EDT
Fuel Cell Solutions: Ballard Power Systems Inc (BLDP)
What could be the next major energy solutions with clean energy labels? The answer is fuel cells. Although the idea has been there for many years, it takes time for fuel cell energy to become the mainstream topic. This is similar to electric vehicles that were not popular at all until Tesla Model 3 made it possible 6-7 years later. 
Its applications apply to transit buses, trucks, ships, infrastructure, etc to place traditional crude oil or natural gas energy. There is still a long way to go for full-scale development but the trend is there for clean and sustainable energy solutions. 
Today. Biden's $555 billion clean energy proposal is another plus for this industry to get funding from the states.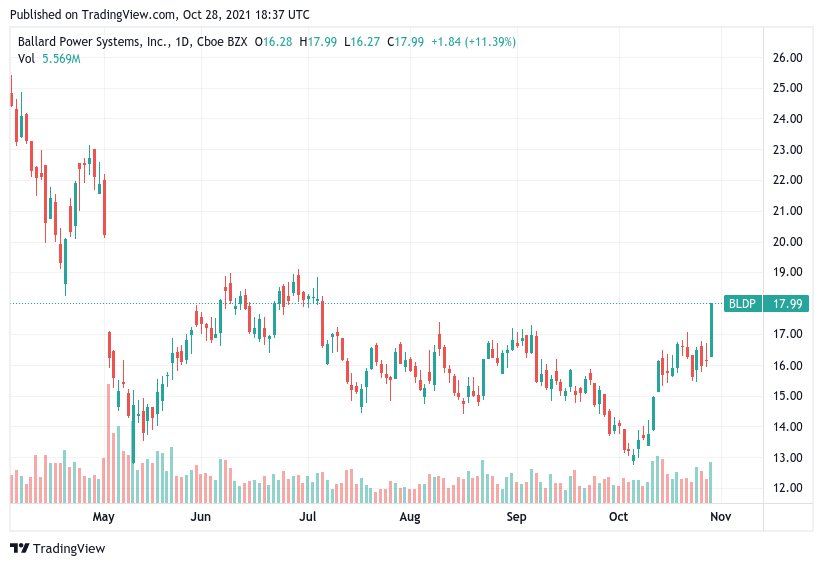 Technically, BLDR made a breakout crossing $17 resistance so the uptrend journey just get started. The protective sell stop could be set at 15.5. 
Many peers also joined the rally like PLUG, BE so BLDP is not alone.