December 15, 2021, 6:14 pm EST
Technical Breakout Pharmaceutical – Eli Lilly and Company (LLY)
It is not a trivial task to analyze and predict the process of COVID-19 which made the worst global nightmare disease in the past two years. Rounds of vaccines from many bio-tech and pharmaceuticals made the headlines news like JNJ, MRNA, BNTX, PFE, etc. This time Eli Lilly (LLY) became one of the hot candidates with other optimistic news. Here is partial news from Reuters: Lilly sees 2022 profit above estimates on boost from potential new drugs
LLY raised its current-year expectations for profit and sales, helped partly by a recent U.S. government contract for the supply of its COVID-19 antibody treatment.

Last month, the U.S. government bought 614,000 additional doses of its COVID-19 antibody therapy, a cocktail of bamlanivimab and etesevimab, for $1.29 billion.

The company said it now expected COVID-19 therapies to bring in sales of about $2.1 billion in 2021, up from an earlier forecast of $1.3 billion.

Profit for 2022 is expected to range between $8.50 and $8.65, above estimates of $8.18.
LLY made a strong +10% gap-up breakout with an outstanding volume of 10 million that draw our attention. Therefore, we would like to analyze LLY based on a technical breakout perspective. Looking at its chart we can see LLY behaved wildly between 215-270 trading range. LLY was about a 110 price 2 years ago but made +145% profits to 270.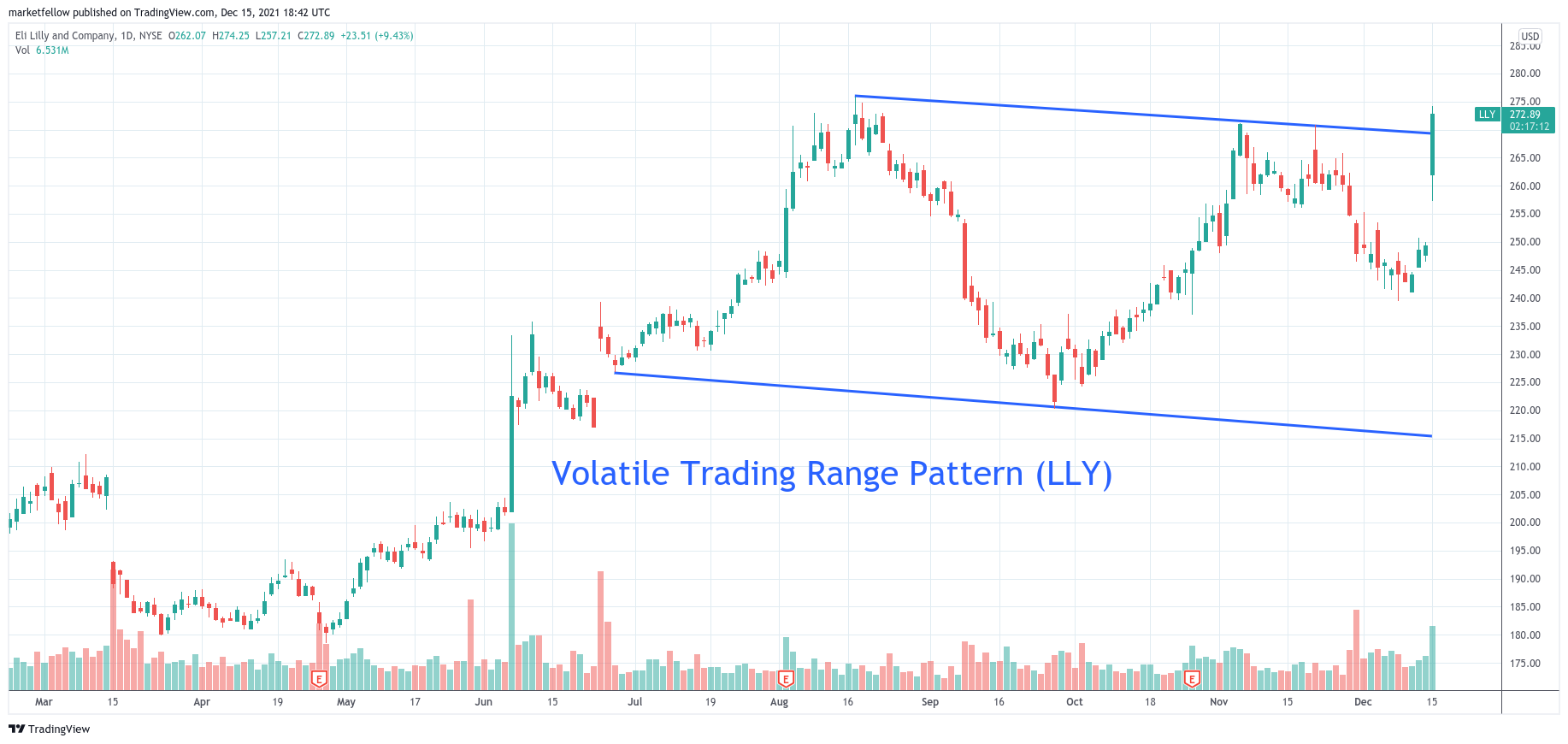 In the past 6 months, LLY oscillated between 215-270 with 3-4 trips up and down at the record high ground. Today is the day that broke through 270 ceilings. We do not know whether it is due to the COVID-19 antibody treatment or a higher profit forecast. But, its chart looks attractive to consider a stock pick. 
Potential buyers of LLY can use the breakout zone 250-260 as a pullback buffer. Then, take 240-250 as the final protective sell stop area if LLY does not make the rally. 240 should be the last line to hold to cut down the loss when it happens. 
Having these strategies in mind, LLY is worth of following to check if pullback occurs or a rally would start soon.