March 3, 2022, 11:22 am EST
Food, The Stronghold
Food is the stronghold industry when the stock market enters into a tougher period. It is the necessary item that people need to buy even when the money is tight. Moreover, it could become a high-demand item when the supply is limited. Will the Russia-Ukraine war reduce the food supply? Does it make less production on wheat and other agricultural commodities? We believe the food-related stocks are going to surge both for the reasons of defensive nature and a potential shortage of supply. 
For example, we purchased Mosaic (MOS) on February 1, 2022, which is up another +5% today for unrealized profits of +30% for about one month. We keep holding it and believe it could go much higher than the current level.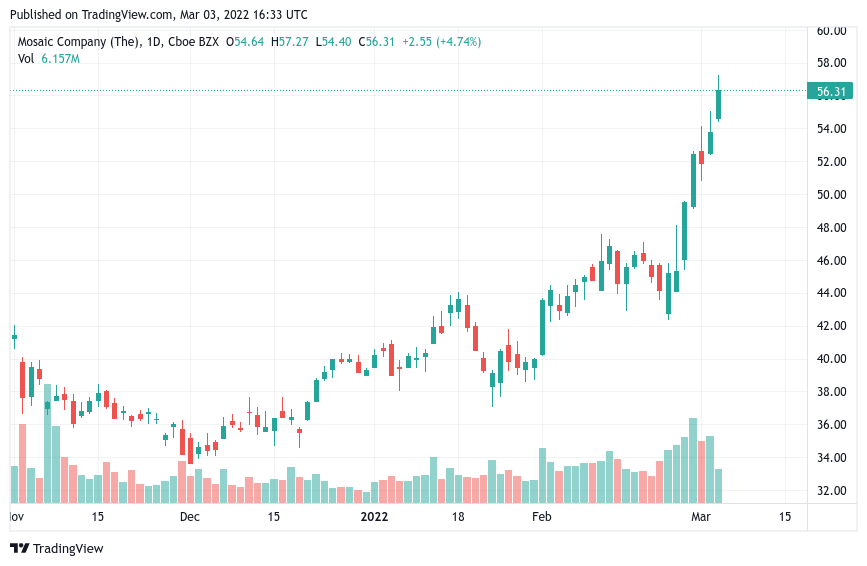 Here are several different types of food-related stocks that perform well today. Either making a gap-up (KR) +10% or making a break-out setup:
Supermarket

: SFM, GO, ACI

Packaged Foods

: KR, CPB

Fertilizer: MOS, CF, SQM, IPI
It is likely that food-related industries could keep outperforming others for 2022.