April 7, 2022, 4:00 pm EDT
Expect More, Pay Less: Target (TGT) 
Please share with us the retail stores where you expect more but pay less? This might be the important question that many households or individuals would ask when all daily items become more expensive, ranging from gasoline to milk or almost everything. 
Perhaps, many people will answer Costco (COST). Perhaps, investors also believe it so COST broke out to a fresh 52-week high. While Costco is a good place to get a lot of stuff with less money, the requirement is that you have to consume a significant amount of products. It may not work if you only 1 or 2 people in your household. 
The other choices are Dollar Tree (DLTR) or Dollar General (DG). The drawback is that these stores do not offer enough choices or branded name items while saving money. 
Therefore, we think Target (TGT) might have a chance to succeed to meet the need of the majority. TGT made a +19% earnings growth last quarter. Its 3-year EPS growth rate was +42% which is very impressive for the retail giant with a $106 billion market capitalization.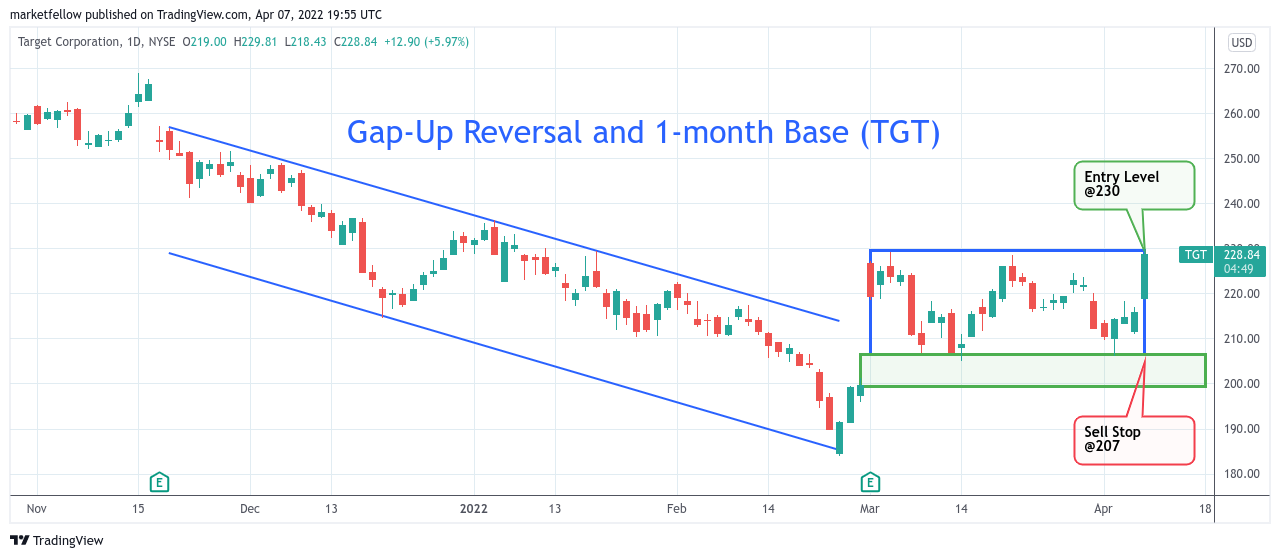 Technically, TGT rose up quickly after a downtrend and a gap-up reversal in February. Then, TGT forms a base from March to today. 
Today's TGT +6% gains seem to suggest another breaking out is coming soon. Please pay attention.