October 21, 2022, 2:14 pm EDT
Solid Steel – Steel Dynamics Inc (STLD)
Steel fabrication is a key business for economic development. Also, steel would be a necessary commodity for wartime. We consider warfare is going to spread and intensify globally. 
Steel Dynamics Inc (STLD) manufactures flat-rolled, structural, bar, and rail steels and recycles ferrous and non-ferrous scrap metals
Fundamentally, 3 years EPS growth rate of 131% is too good to be true for a 17 billion market cap business. But, it may not be sustainable. However, its super low P/E ratio of 4 provides the fact this STLD is undervalued.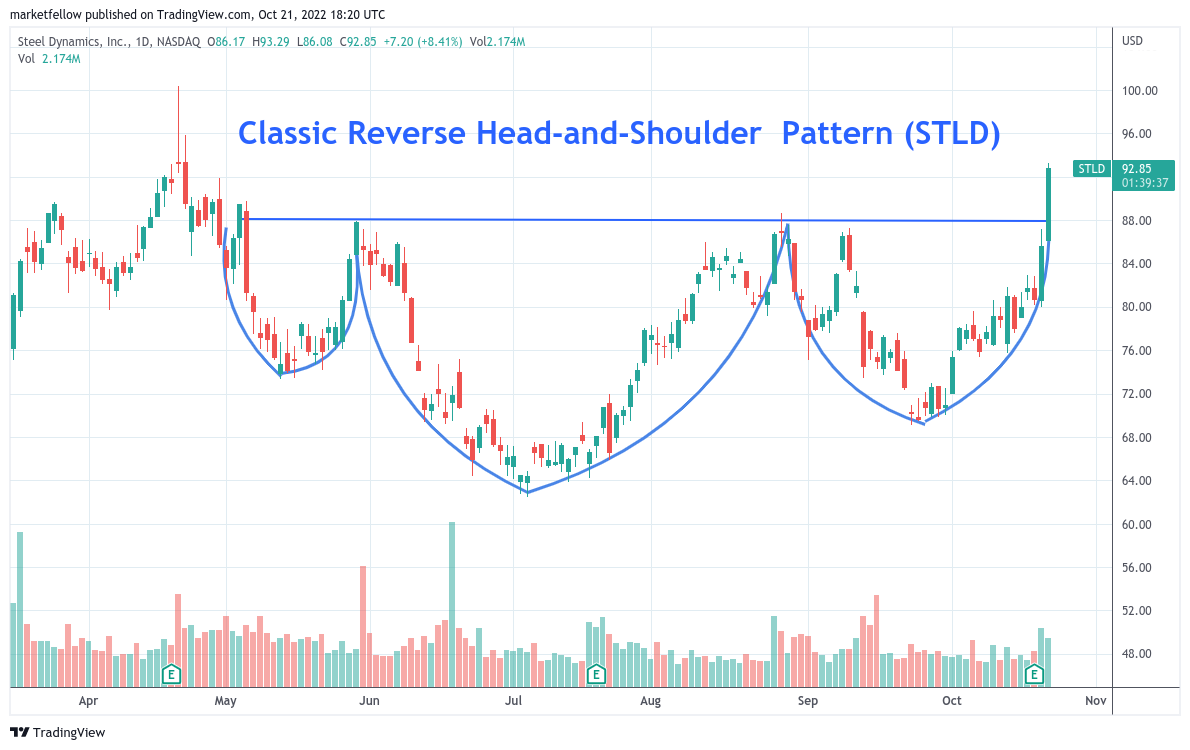 Technically, we can see STLD is breaking out of 88 resistance out of a reverse head-and-shoulder pattern. STLD is ready. If Fed decides to slow down the rate hike, this inflation-sensitive stock is going to march much higher from the current level. 
The entry point is around 88-95 and the sell-stop should be set at 82. 88 should provide support if a pullback occurred.