October 22, 2022, 10:56 am EDT
52-Weeks High Stocks
The stock market performed well yesterday. Where were the leaders that scored big not only today but all year-around?
Using the screener utility with 'New 52 Week High' tab by filtering ('Filters' tab at the upper right corner) out a '5 B' market cap and volume '500 K' above, and sorting by 'Market Cap' column (twice), the list is shown below: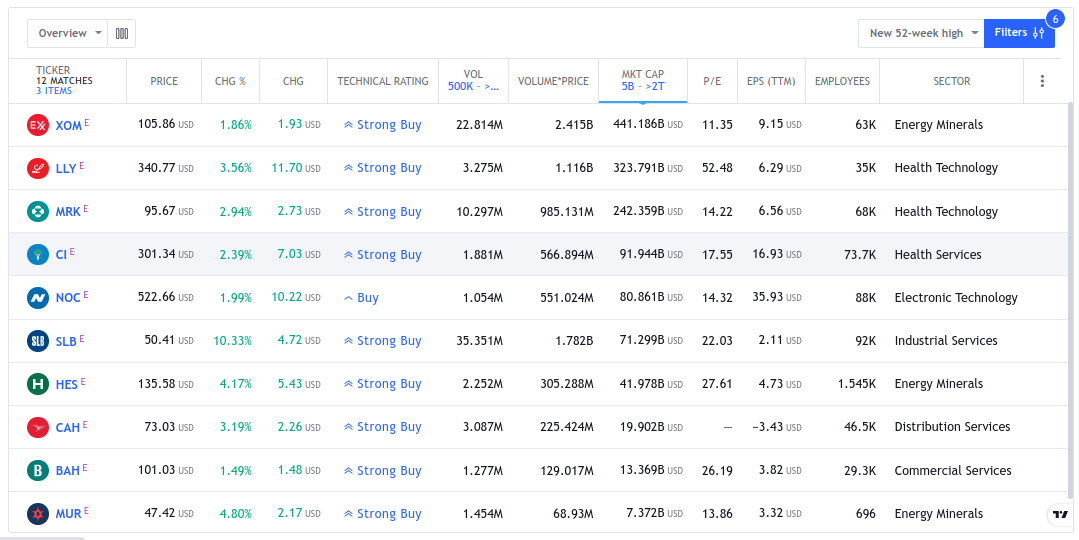 It can be categorized by sectors:
Energy

: XOM, SLB, HES, MUR

Healthcare

: LLY, MRK, CI, CAH

Industrial / Defense

: NOC, BAH
Clicking on the 'Performance' tab at the upper left corner, you can see their Year-To-Date or YTD gains range from 19% to 83% for the top 10 list.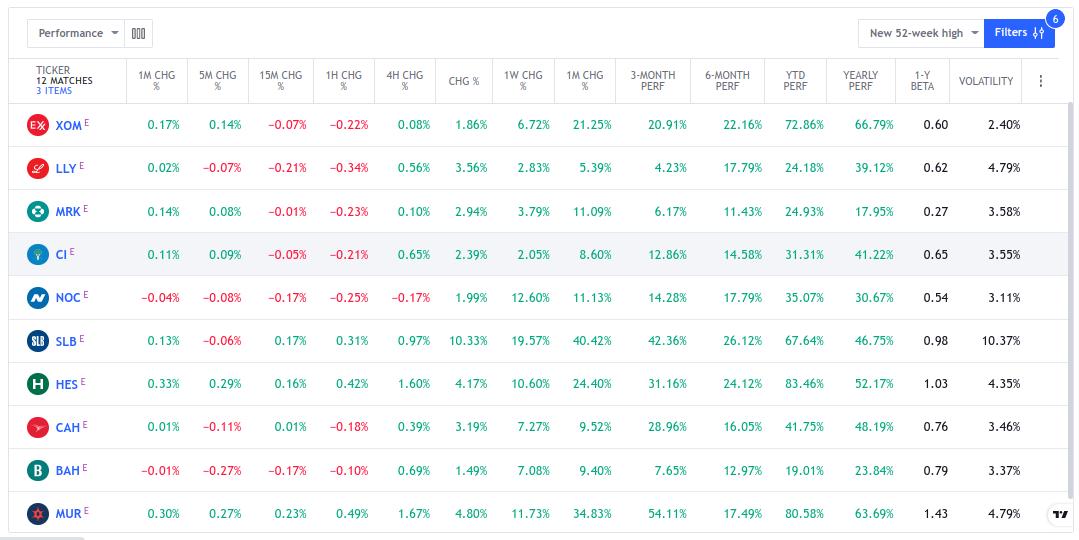 Although major indexes are deeply in red color for the YTD performance (DJIA -14%, S&P 500 -21%, Nasdaq -30%), these stocks appeared all green color for YTD, 6-month, 3-month, 1-month, 1-week categories as shown. It means that holding any of these stocks in your portfolio gives you a smooth ride of profits throughout 2022. 
Buying and holding these stocks in the portfolio should increase the possibility of gains during the tough market or bear market as they proved already.