November 10, 2022, 4:30 pm EST
Inflation Relief with Fallen Mortgage Rates
It was one of the strongest single-day gains in two years for the stock market:
DJIA:: +1201 points or 3.7%

S&P 500: +207 points or 5.5%

Nasdaq: +760 points or 7.3%
The breakdown of 30 years fixed mortgage rates of -0.6% (from 7.22% to 6.62%) showed the reaction after the mild Consumer Price Indexof 7.7% in October.  The significance of falling mortgage rates is that all borrowing costs went down dramatically. Particularly, the housing markets ETF (XHB) shoot up +10% today for it.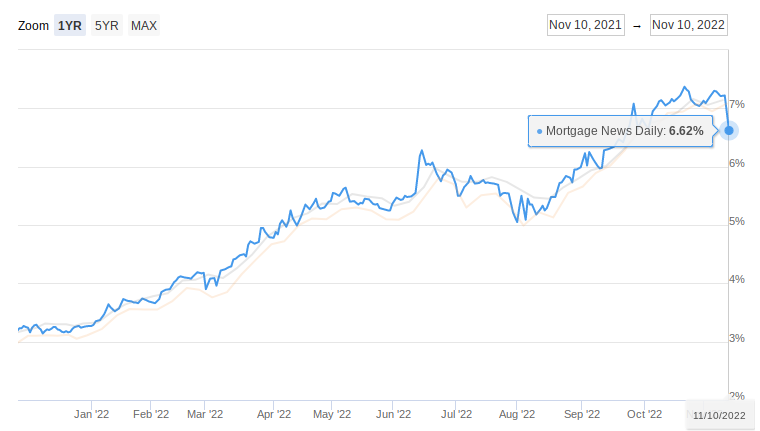 Additionally, related industries also were boosted like Home Depot (HD) +9%. The troubled technology stocks also got a chance to rebound like AMZN +12%, AAPL +9%, MSFT +8%, NVDA, and AMD +14%.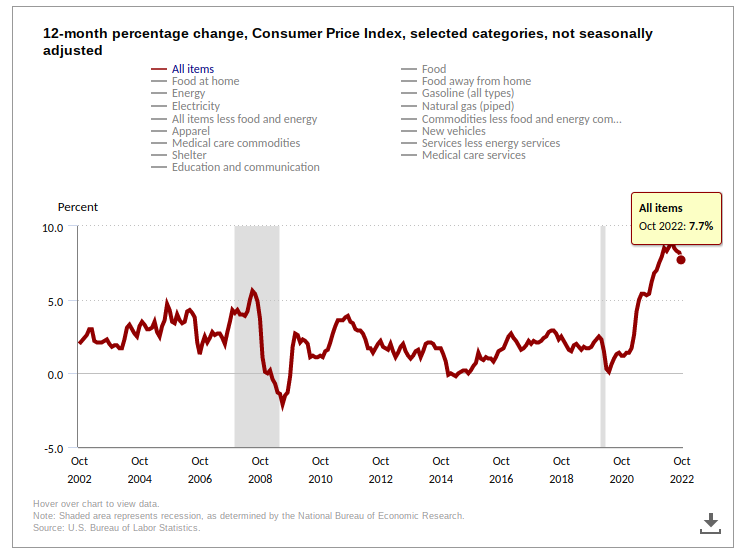 However, we think this move is still highly speculative in essence. CPI could peak with fewer economic activities during the bear cycles. But, high inflation coils stay here for months until inflation is back to the 2% level. Therefore, We are still highly cautious about this rally. 
One easy way for us to measure the strength of the stock market is to check out the Dow Jone index which is the leading index now. If it can climb higher than 34000 and stay there, it could pull S&P 500 and Nasdaq back into a bullish bias. Let's wait and see.