November 15, 2022, 8:57 pm EST
Bulls Need a Rest
Bulls made a strong rally with DIA +18% gains in the past 23 trading sessions since 10/13/2022. Dovish viewpoints on inflation data seemed to provide a reason for the uptrend. Both CPI and PPI today gave hope that the inflation top has been reached.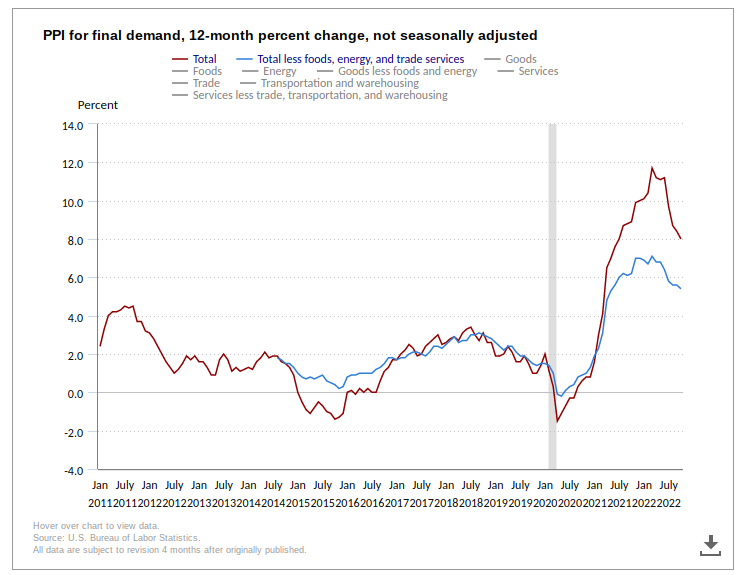 Even though it could be true, we are still highly suspicious that the worst is over for the stock market. Because inflation is still at a very high level around 8%. Overly optimistic reactions could be dangerous. Particularly, inflation could stay high for a long period of time with more layoffs on the way. 
Technically, we would like to point out the key level for Dow Jones Index ETF (DIA) as shown. We can see the key level 340 being marked. It is the location of the neckline of the head-and-shoulder pattern between October 2021 and February 2022. The breakdown of 340 signals the beginning of the bears. Also, 340 was the failed rebound top reached by August 17, 2022. Thus, it should be easy to spot the importance of 340. 
Thus, DIA came back to test 340 again where we believe the chance of another failure is higher. The change in inflation data was only on a small scale in the past month. But the big problem remains no change. 
In summary, the bulls need a rest at this level. We do not know how fast it will drop to 288, the previous low. But the short-term overbought condition shows us that it is not an ideal entry point for a new position on the portfolio.