December 2, 2022, 3:41 pm EST
Almost everyone knows which company made the most of flying machines in the world throughout the past 100+ years of history. The answer is Boeing (BA). 
While most people know its famous 747 or 737 commercial airplanes, few people know BA is also a major player in the defense industry by making many combat jets or bombers like B-52 bombers, F/A -18 Super Hornet, or AH-64 Apache helicopter, etc. 
When other defense companies are on the uptrend (LMT, NOC), BA is likely to join the party by taking it off the ground.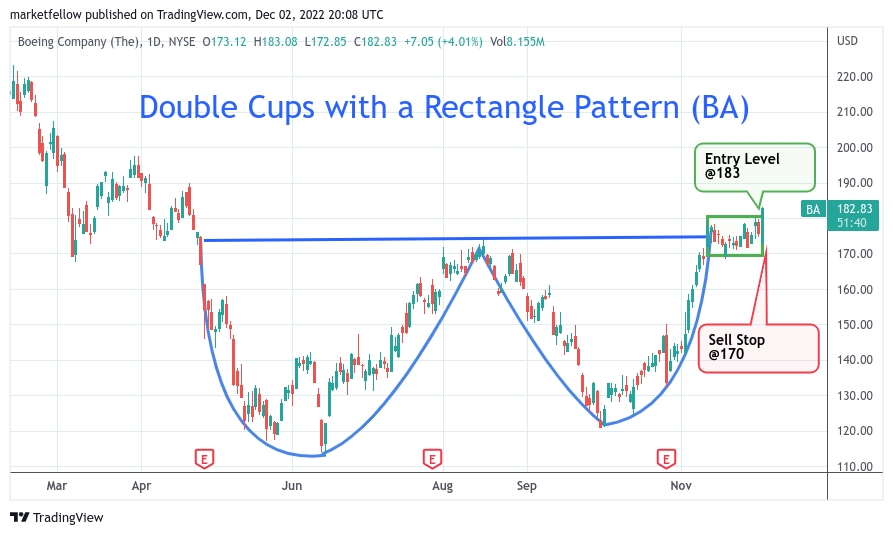 Technically, we can see clearly that BA build a double cup pattern from April to November 2022. In the past weeks, it completed its final rectangle consolidation. 
Today, BA cleared up its final top at 182-183 level. It gave a signal "Ready to Fly". 
In our opinion. BA could make an uptrend rally with other defense companies when the wars spread out or intensify. Just remember to mark the protective stop level if it does not work out.