November 29, 2022, 1:26 pm EST
Material Rocks – Teck Resources Ltd (TECK)
The material sector is one of the strongest sectors in recent months. Here are some driving powers behind its move:
Evaluated inflation environment

Dovish Fed reserve policies extend inflation for a longer period of time

Geopolitical conflicts (Russia-Ukraine, China, Iran, North Korea)

Infrastructure investment and projects
It is likely the trend will continue into 2023. We already had multiple articles on these commodity stocks:
Here is another material stock we like to mention which is Teck Resources Ltd (TECK). 
TECK is a 16 billion market cap mining company founded on September 24, 1951, and is headquartered in Vancouver, Canada. Its low P/E at 5.49 and high EPS of 6.12 made up for its high potential from the valuation perspective.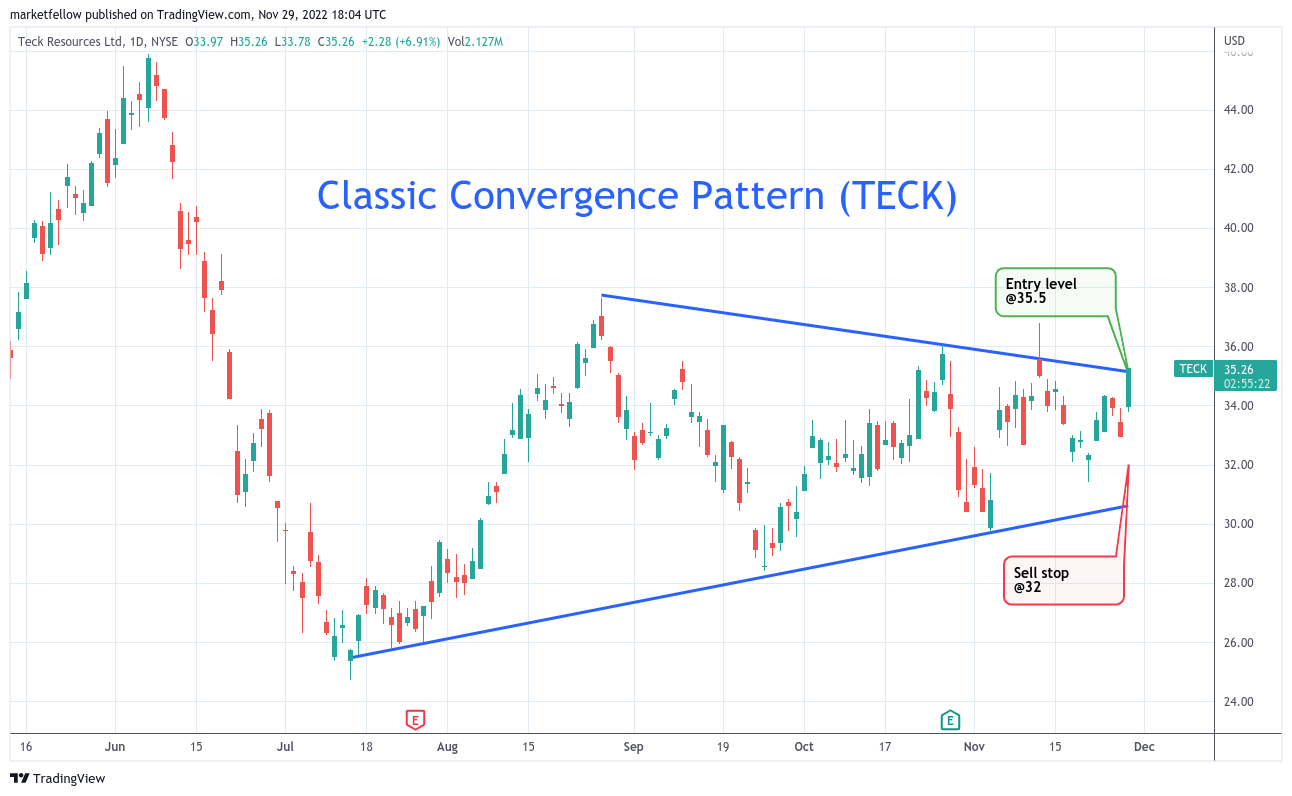 Technically, four months of convergence pattern with the potential breakout nearby contributes an ideal timing for a low-risk, high-reward candidate for both the watchlist and portfolio.
The entry point and sell-stop are marked as 35.5 and 32, respectively.