March 30, 2023, 11:39 am EDT
Monthly Sector Leaders
If you want to know which sectors are the leaders for day/week /month category, you can click on Sector Bar Chart where the bar chart and table are available. 
March is going to end tomorrow and Nasdaq accumulated about 5% gains which is significant. Even though the overall stock market is shaky by the bank failure, the confidence in faith seems to be solid. 
The primary leaders are from semiconductors (NVDA, AMD, INTC), software (MSFT, CRM), and social networks (META).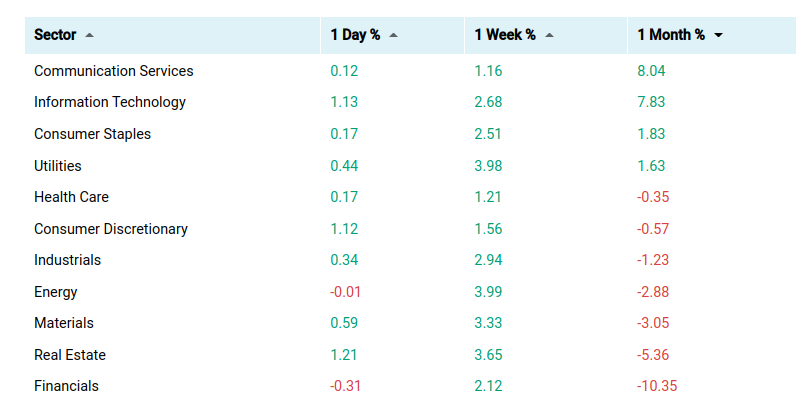 Usually, the Technology and Communication sectors are aggressive sectors that could lead the market up or down. From this point of view, it should be a sign of a bullish trend. However, the weakness in the core sector like financials down nearly -10% is a not good sign at all. Other core sectors like industrials, energy, and material are also in red color on monthly performance. 
Therefore, we stay cautious on this rebound rally led by these two offensive sectors.