April 3, 2023, 1:54 pm EDT
Rising Energy and Flying Jets
When the energy sector is rising, we know the price tag on gas stations is going up. When the defense industry that produces fighting jets begins to take off, we can sense the possibility of military confrontation is getting higher.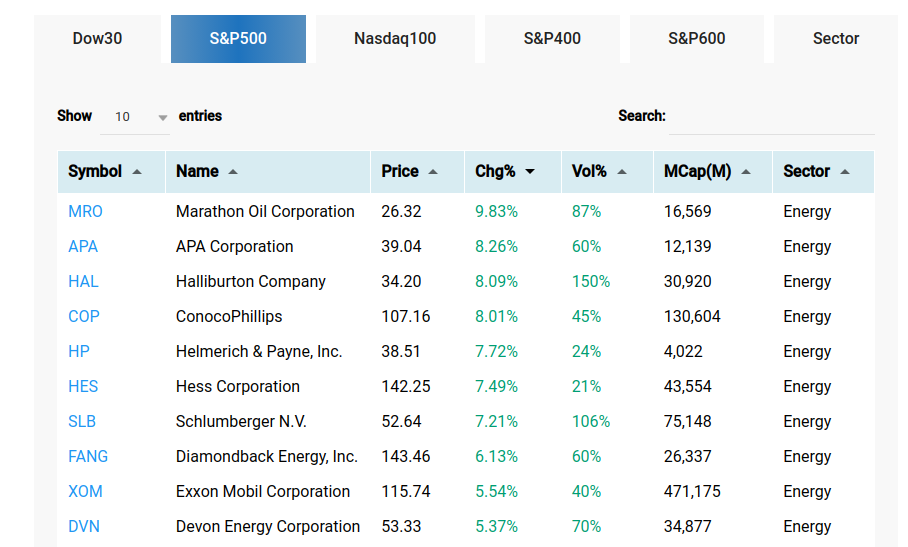 The following S&P 500 index table shows all leaders today belong to the energy sector. Also, defense giants Lockheed Martin Corp(LMT) gains +2.8% Raytheon Technologies Corp (RTX) adds +2.5% now indicates the favor from investors today into the defense industry. 
OPEC's decision on oil production may directly influence the price of crude oil which could be the primary factor of the rising energy sector. But, the cause of the flying jets does not come from a single root. However, it is very likely that geopolitical conflicts are likely to become more intense. 
In addition to the Russia-Ukraine war, China joining Russia, manifested by Xi visiting Putin, could be the signal that two camps are quickly forming: Russia-China vs US-Europe-Japan. 
Currently, Taiwan's President Tsai Ing-wen is also visiting the US. That means the timing is here for the US to strengthen its allies in the pacific ocean. 
It may be harder to predict if the energy will keep going up. But, the defense industry seems to be more firm that the direction on international affairs points toward more military confrontation than peaceful negotiation.