July 13, 2023, 11:25 am EDT
Relief of Inflation Pressure
The sharp retreat of inflation data both on consumer level CPI and wholesale level PPI injects fuel for the stock markets.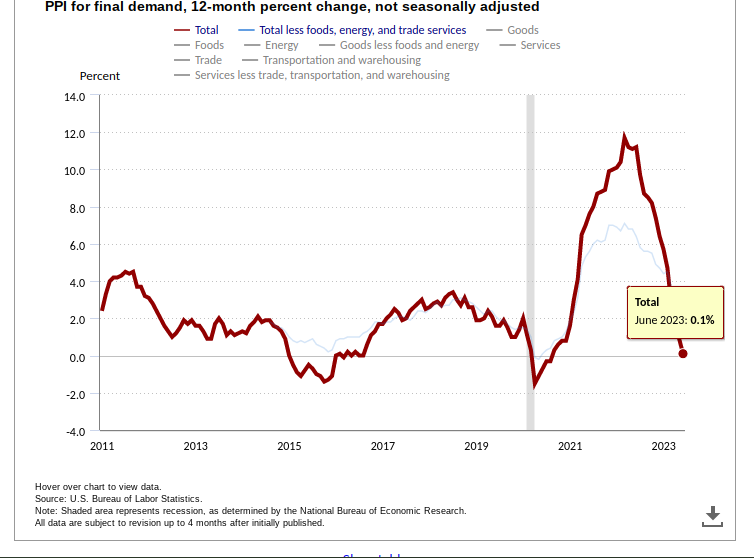 All indexes are making 52-week highs accordingly. 
As stated in our 07/01/2023 article "Halftime Report of 2023", all pictures look bullish for the stock market for the second half of 2023. However, it would be hard to enter a new position in the mega tech stocks (META, MSFT, GOOGL, NVDA, MSFT). But, there are many other areas that still are about to break out from bases that offer a better risk-reward ratio for the new position. 
Hotels

: MGM, LVS, WYNN

Banks

: JPM, BAC

Medical

: IDXX
The market is overbought in the short term, so it is due for a pullback. However, some stocks are ready to get out of the mud after the extended base. Therefore, the strategy is to look for emerging candidates for watchlist or portfolio members.