November 8, 2021, 2:23 pm EST
Infrastructure Creates Opportunity – AECOM (ACM) 
Do you believe infrastructure creates opportunity? This is how US congress thinks so they passed a $1 trillion bill and gave President Joe Biden to sign. 
Material, energy, and infrastructure stocks keep rising to echo the inflow of investment money on this $1 trillion dollar: VMC, CAT, NUE, ACM
AECOM (ACM) CEO Troy Rudd also mentioned it on LinkedIn.
We believe infrastructure creates an opportunity for everyone – uplifting communities, improving access, and sustaining our planet – and we applaud the passage of the Infrastructure Investment and Jobs Act.  Troy Rudd, CEO of AECOM
Their focus on energy, healthcare, government, transportation, and water also seems to fit well for the current investment environment on inflation tide waves.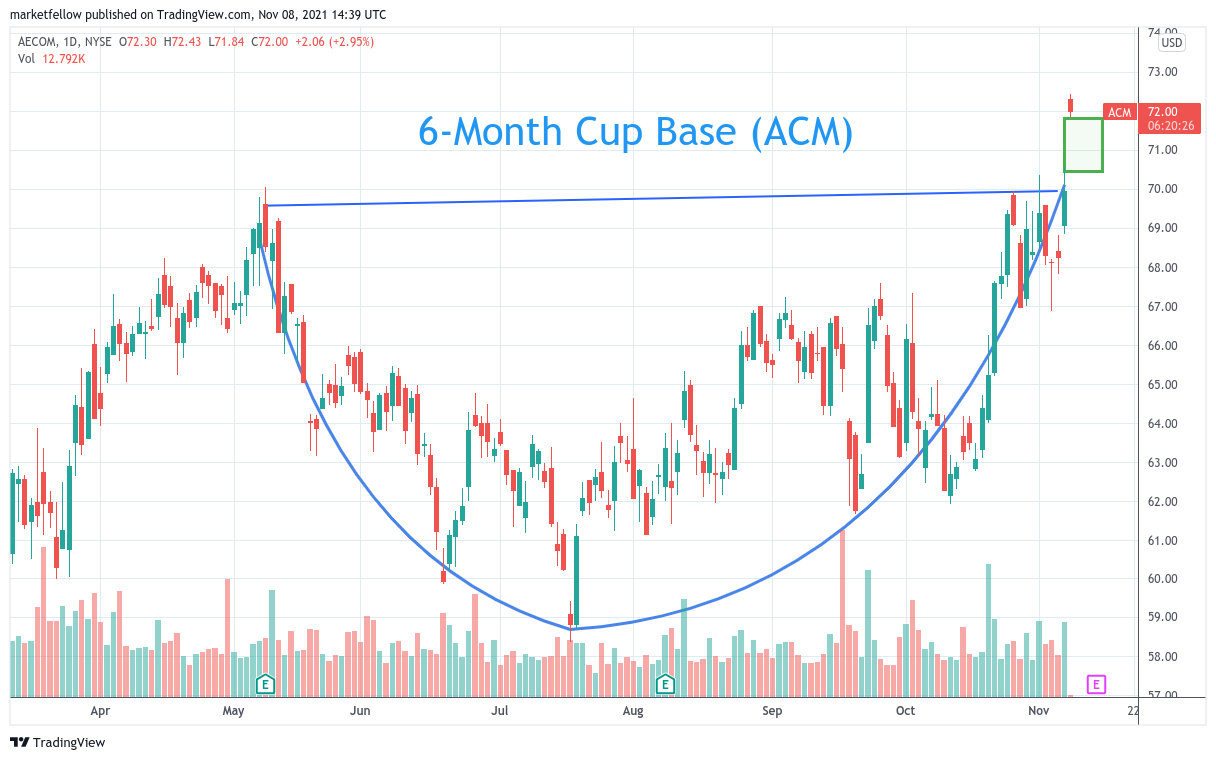 Technically, ACM is breaking out today after the 6-month cup base that builds a foundation to go the uptrend from here. A protective sell stop can be set at 68.