October 22, 2020, 2:17 pm EDT
Tools and Franchise Snap-On Inc (SNA)
Snap-On Inc (SNA) is an American designer, manufacturer and marketer of high-end tools and equipment with 100 years history in running its business. Solid fundamental and its franchise business model makes SNA a base and breakout today +8% after quarterly earning report.  
Diluted EPS of $3.28 increases 10.8%; 

Operating margin before financial services of 19.7% improves 110 basis points; 

Reported net sales up 4.4%; Organic net sales up 3.8%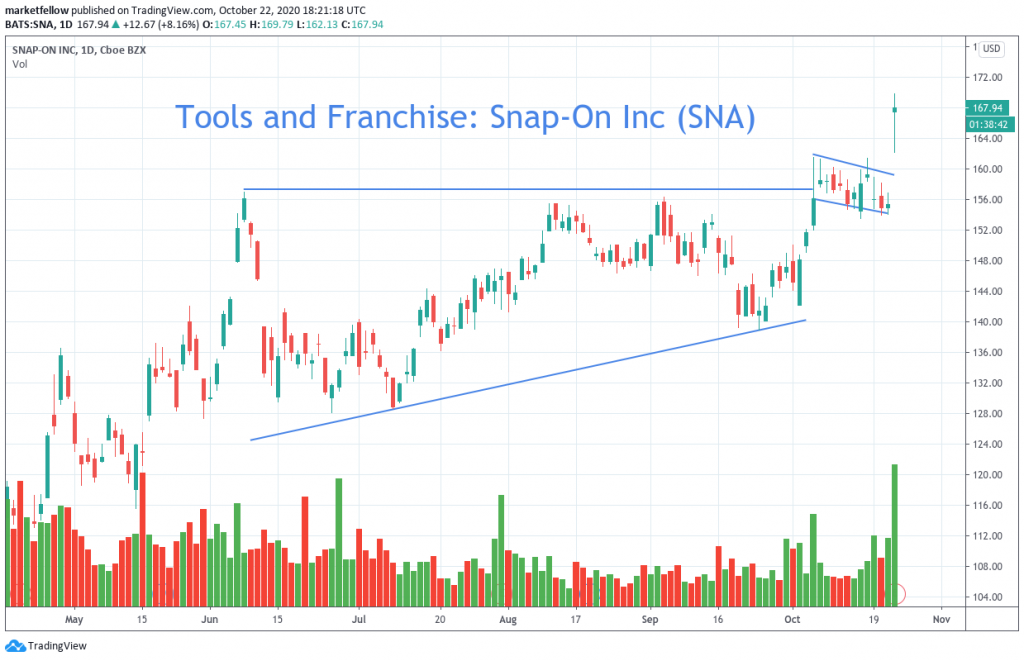 Its chart looks bullish after breaking out 160 to begin its uptrend journey.