March 18, 2021, 8:53 pm EDT
Technology Trouble and Banks Gains
Technology focus index Nasdaq tumbled -3% today when Dow Jones only down mildly -0.5%. The strength of Dow is the financial sector. Banks performed exceptionally well with most major banks up today as shown.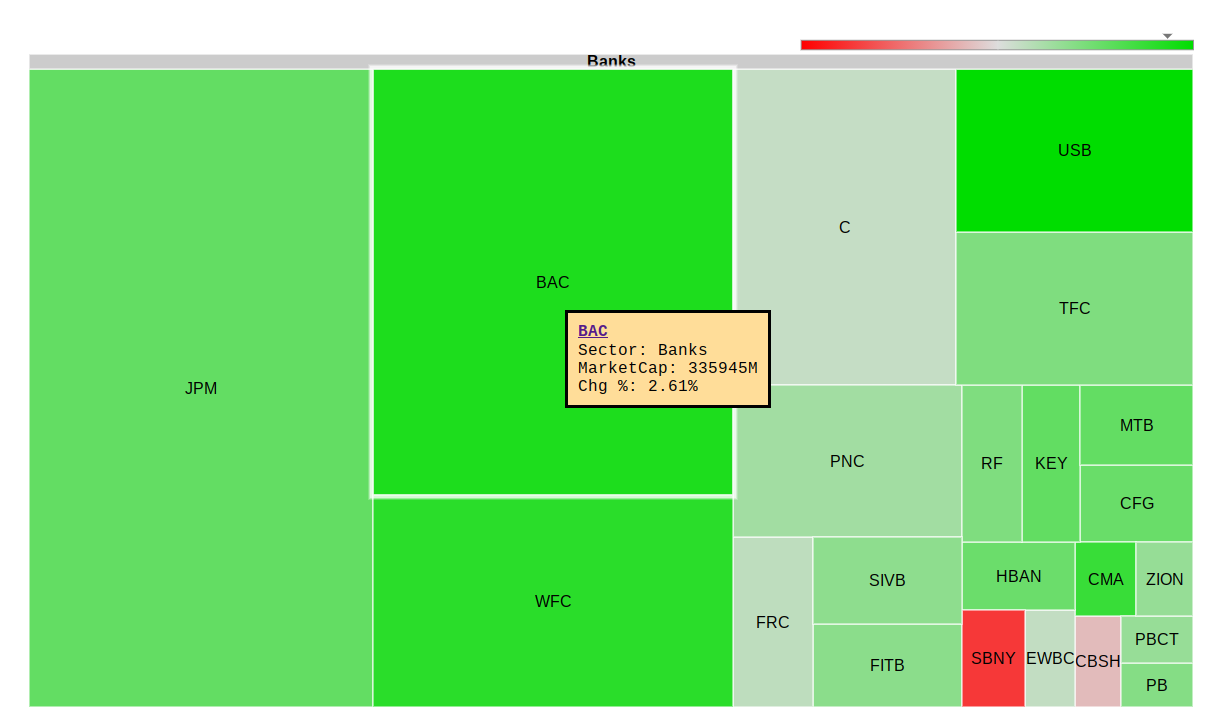 Banks (BAC, WFC, C, JPM, MS. GS, USB) receive benefits of rising interest environment. It started on 11/09/2020 when Dow Jones was up more than 1,600 points or near +6%.  Biden got admission to the white house after the controversial election. Investors bet on market-friendly policies like low-interest rates, stimulus, and government spending. It turned out to be correct when we looked back 5 months later. Many banks mentioned above were up about +60%. 
At the same time, rising yields hurt technology stocks because of higher borrowing costs. Thus, we see a major rotation from technology to financial, industrial, material and energy in the past 4-5 months. This process may continue so it is a good idea to look for these areas.