December 14, 2021, 2:21 pm EST
Tough Material for the tough markets: Alcoa Corp (AA)
Alcoa is one of the stocks that we made profitable trades many times in various market conditions including tough markets like we are going through these days. The reason is that AA produces alumina and aluminum which applies to many industries including airlines, buildings, trucks, cans (ex: coca-cola). It is a tough material that is applicable throughout many economic cycles. Here are two examples we invested in AA recently:
AA is about 9.4 billion market capitalization in size. Its business started in 1886 so it build a reliable customer base and reputation. Recently, the US government approved a trillion-dollar infrastructure project that should be helpful for AA businesses in general.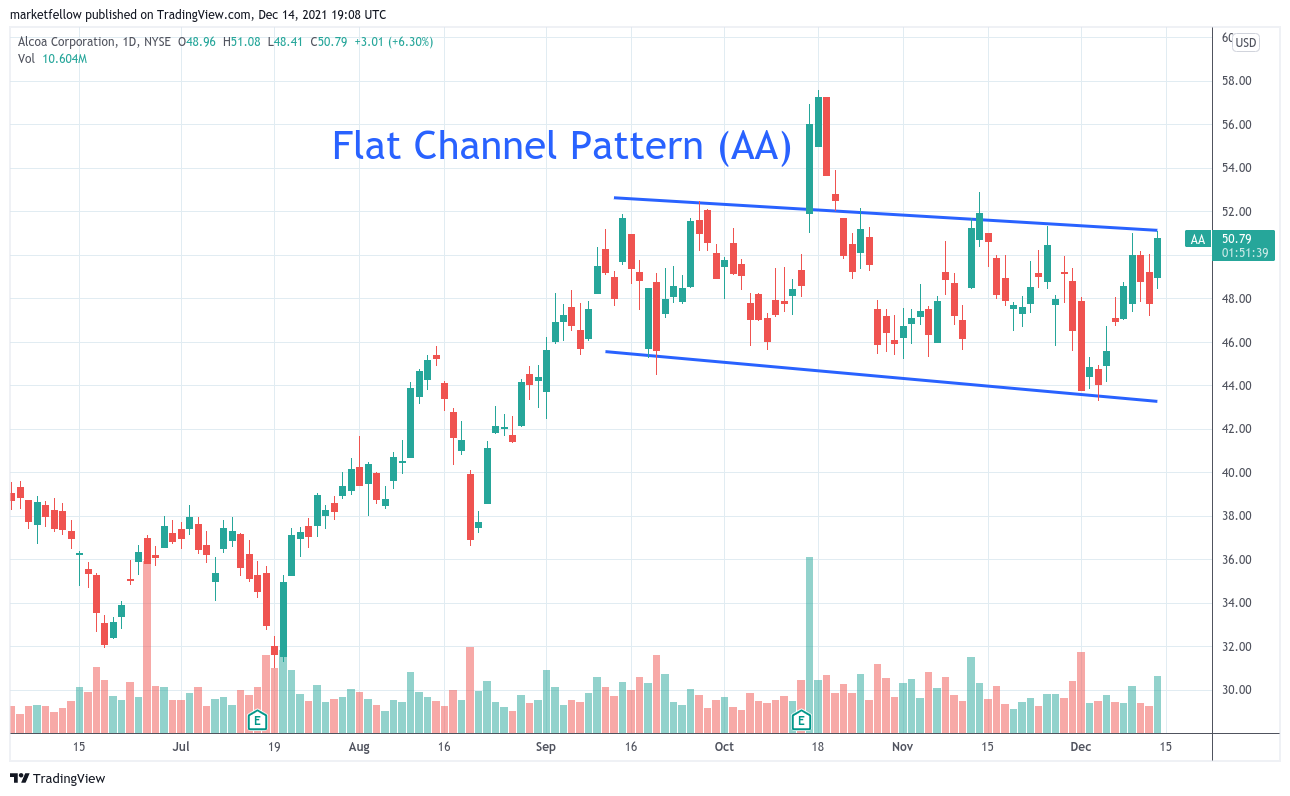 Technically, we can see a flat channel is established in September 2021. There was a breakout attempt in October. Although it did not make a rally, it still holds up well after that. Thus, we can see AA is moving around 50-52 price ranges. Once it takes off the ground by breaking through $52 resistance, there could be a chance to make an uptrend move. 
The protective sell stop is $47.