June 1, 2021, 12:08 pm EDT
Energy Running Race: Marathon Oil Corp (MRO)
The form of collective animal behavior associated with this is called herding (Wikipedia). It can apply to commodity stocks like energy, oil, materials, wheat, etc. The common factor that affects their behavior or performance is the US dollar. Almost all commodities are traded by the dollar. 
The US dollar goes up and down with the US economy, money supply, monetary policy, fiscal policy, trade policy, and various factors domestically or internationally. 
It makes common sense when the US dollar is falling, commodity prices should rise, and vice versa when other factors remain constant. 
US dollar was on the downhill ride after May 2020, about a year ago. (See ETF: UUP weekly chart)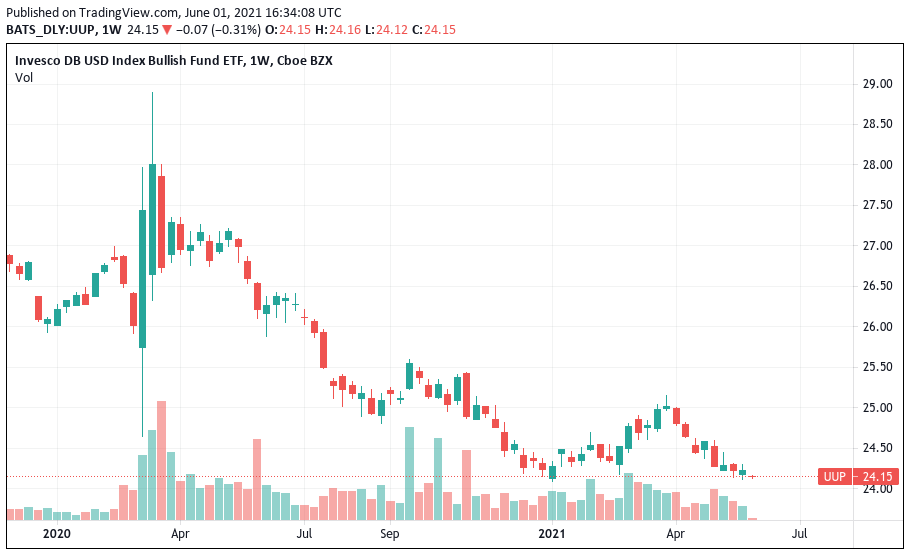 On the other side, we can see energy is on the rise after May 2020. (ETF: XLE weekly chart)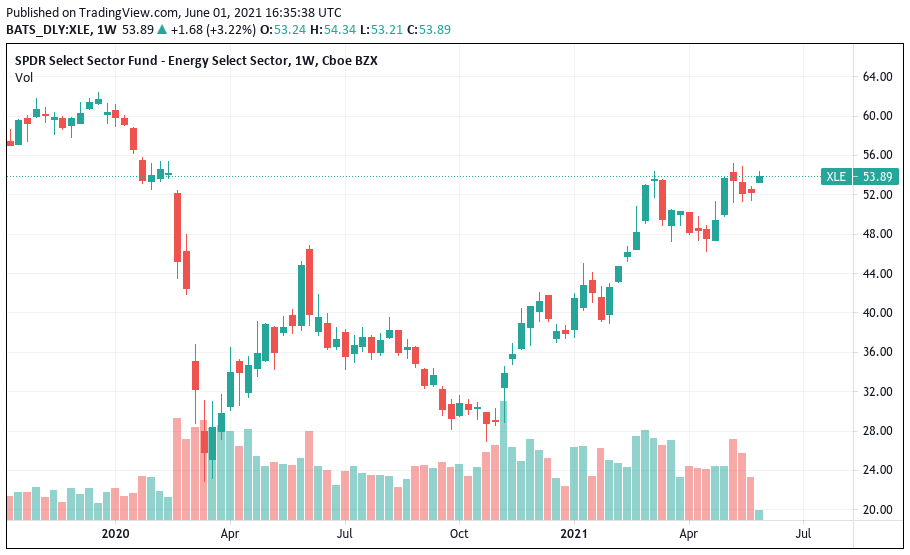 This inverse correlation reflects the behavior that commodity prices, including energy, basic material, precious metals, and food, were increasing altogether. 
If this condition continues, we will see a major advance in commodity prices. Corresponding energy stocks should go higher as well. 
There are many energy stocks out there. We pick Marathon Oil Corp (MRO) because it has an ideal gap-up breakout after a cup pattern. But their performance should be similar if the dollar keeps falling further.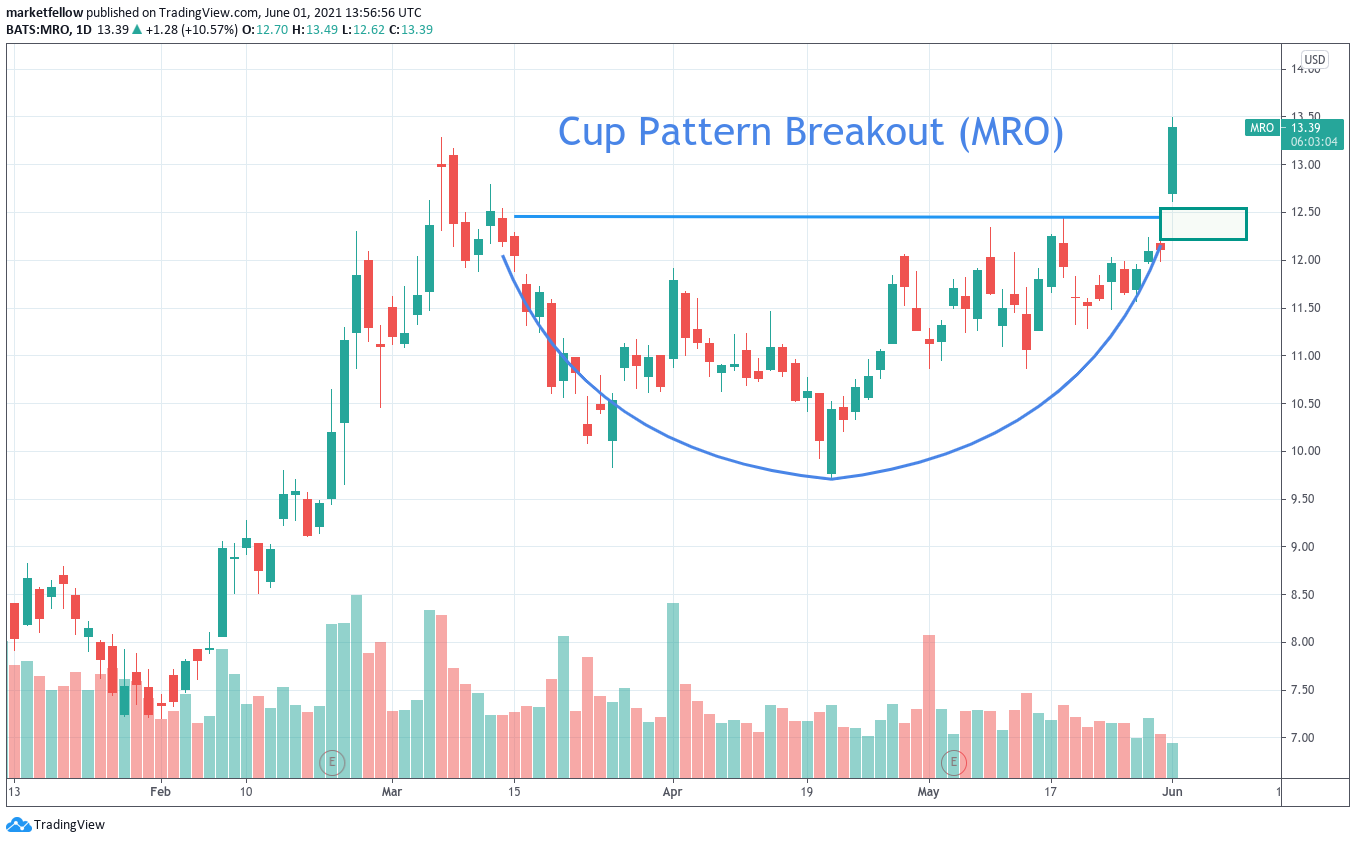 Protective sell-stop is 11.5.