August 23, 2021, 11:40 am EDT
Semiconductor Leader – Nvidia Corp (NVDA)
The semiconductor industry is one of the most demanded industries for now. Moreover, it is also going to be the leading industry for the future. The electric car, AI, cryptocurrency, gaming, visual and virtual applications have become necessary for almost all aspects of our lives. If you only want to keep one semiconductor stock in your portfolio, Nvidia Corp (NVDA) should be a good choice as the dominant leader.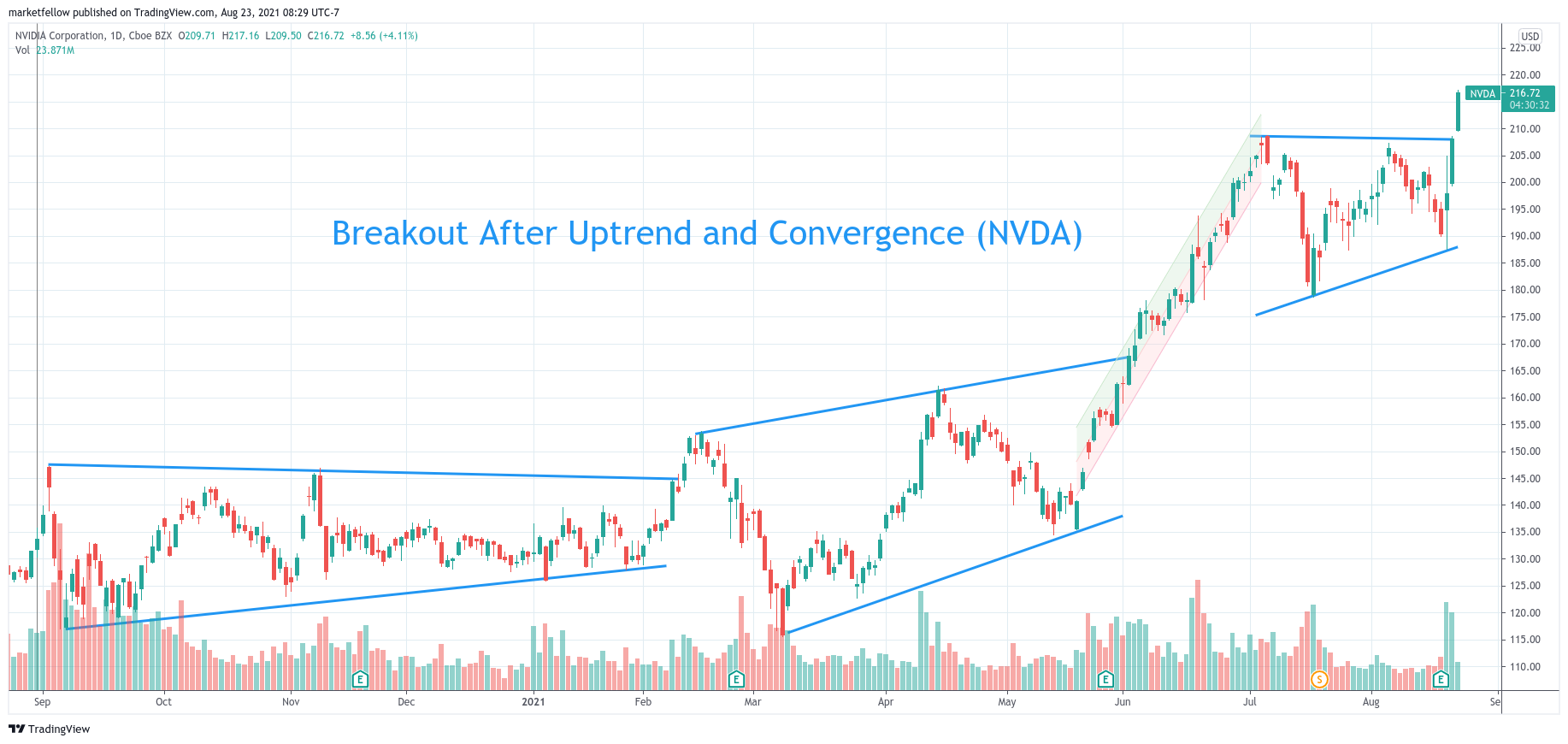 NVDA leadership includes fundamental (sales, earnings, growth), technical (52 weeks high today, bullish patterns as shown), and news (graphics chips and red-hot applications) analyses. 
Outstanding volume in the last Thursday and Friday (08/19, 08/20) provided the hint for today's breakout event. Today could be an ideal day to get into NVDA with a sell-stop at 200.