December 18, 2020, 11:52 am EST
Cybersecurity for Your Safety: FEYE
Everyone in this world depends on the network for our daily life much more than a year ago or decade ago. Imagining if you can do anything without your smart phone, WiFi, network, computer for 24 hours. 
Not only personal life needs network, government or even this US election uses computer and network to count the votes to decide who will be the president of the United States who will become the number one the most influential person of the world. 
Unfortunately, network fraud, hackers or the evil system make the decision for you by cheating the voting results and processes.
Solarwinds, Dominion and various network systems were being used to mass up this US presidential election that caused this election lots of chaotic situations that the US had never experienced before. 
Fireeye Inc (FEYE) discovered the SolarWinds problems so it became noticed for its ability to secure the network. Its stock price is also being boosted today with +16% gains as of now.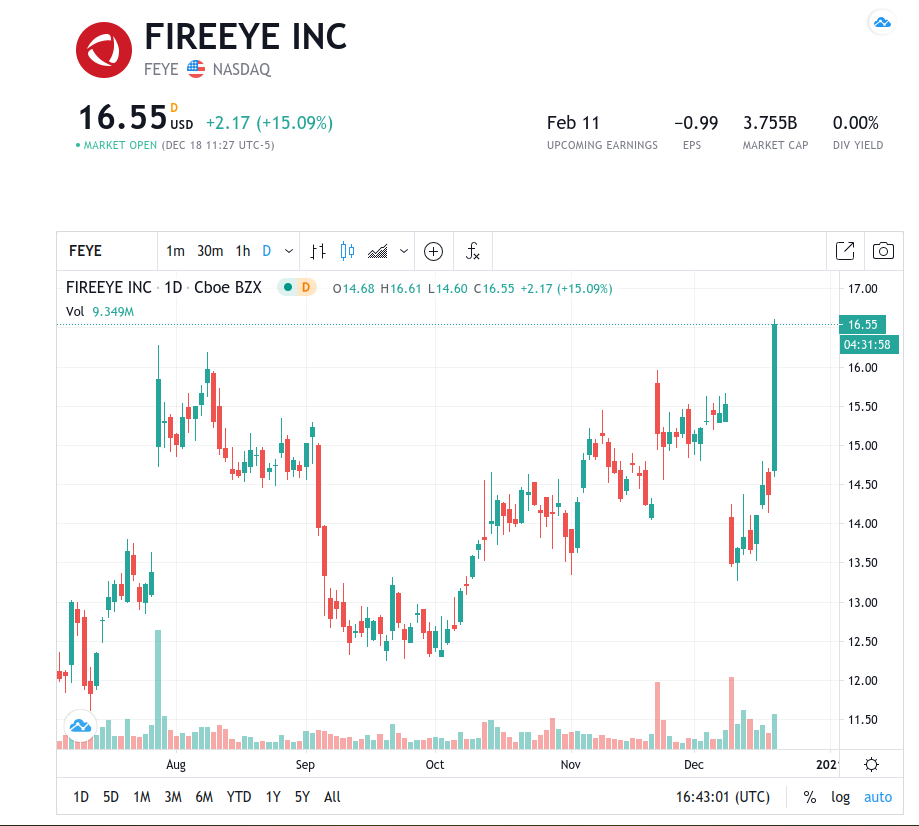 Its price is about to break through its top line resistance 12.50 which was the level made about March 2020, 9 months ago. If FEYE can follow up this upside momentum, its future looks very bright and promising. Entry point is 16.5 with sell-stop 14.5.