September 22, 2021, 4:08 pm EDT
Snap the Opportunity – Snap Inc (SNAP)
Recent legal trouble of Facebook (FB) may give its competitor Snap Inc (SNAP) an opportunity to take over the leadership in social network battel ground. 
Zenga (ZNGA) announced that ReVamp, an upcoming multiplayer social deception game, will launch soon in select markets exclusively for Snapchat. This is another good news for SNAP.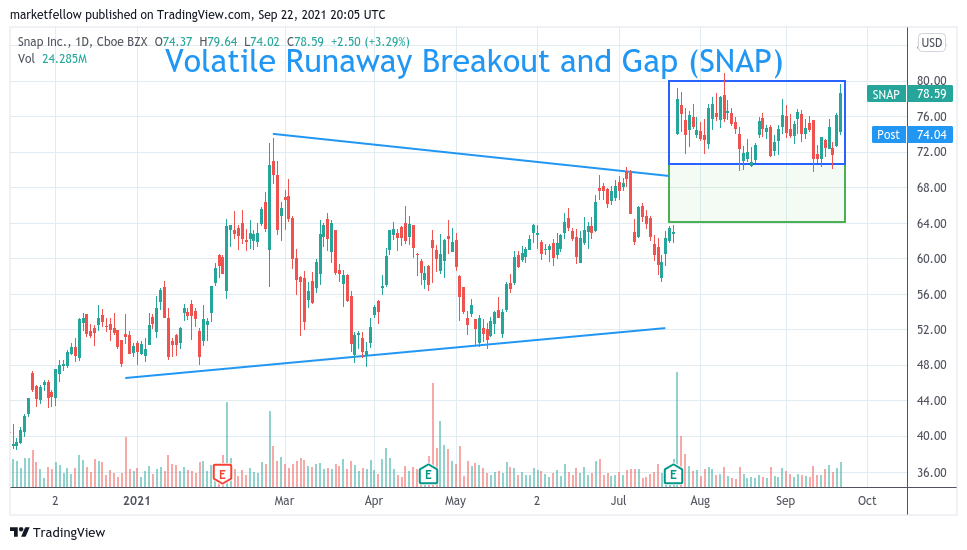 Technically, its volatile runaway gap-up breakout and consolidation provide an entry point if SNPA can take another step crossing over 80 levels. 
However, SNAP already ran up from 20 to 80 in the last 12 months so be aware of late-stage run-up. The sell-stop level is 70.