November 1, 2021, 5:30 pm EDT
Ultra Clean Holdings Inc (UCTT)
There is no doubt that the shortage of semiconductor chips caused a big impact in 2021. Siecifically, the automobile industry suffered badly due to the delay of chips. Nowadays, electric vehicles, driverless technology, tons of sensors, and 4G/5G communications transform a car into a moving computer. Demand for computer chips is going to increase by 2022. 
Semiconductor, semiconductor equipment, and energy are the three main applications for UCTT. Rising energy prices for power, oil, and gas alse could be another driving force for UCTT.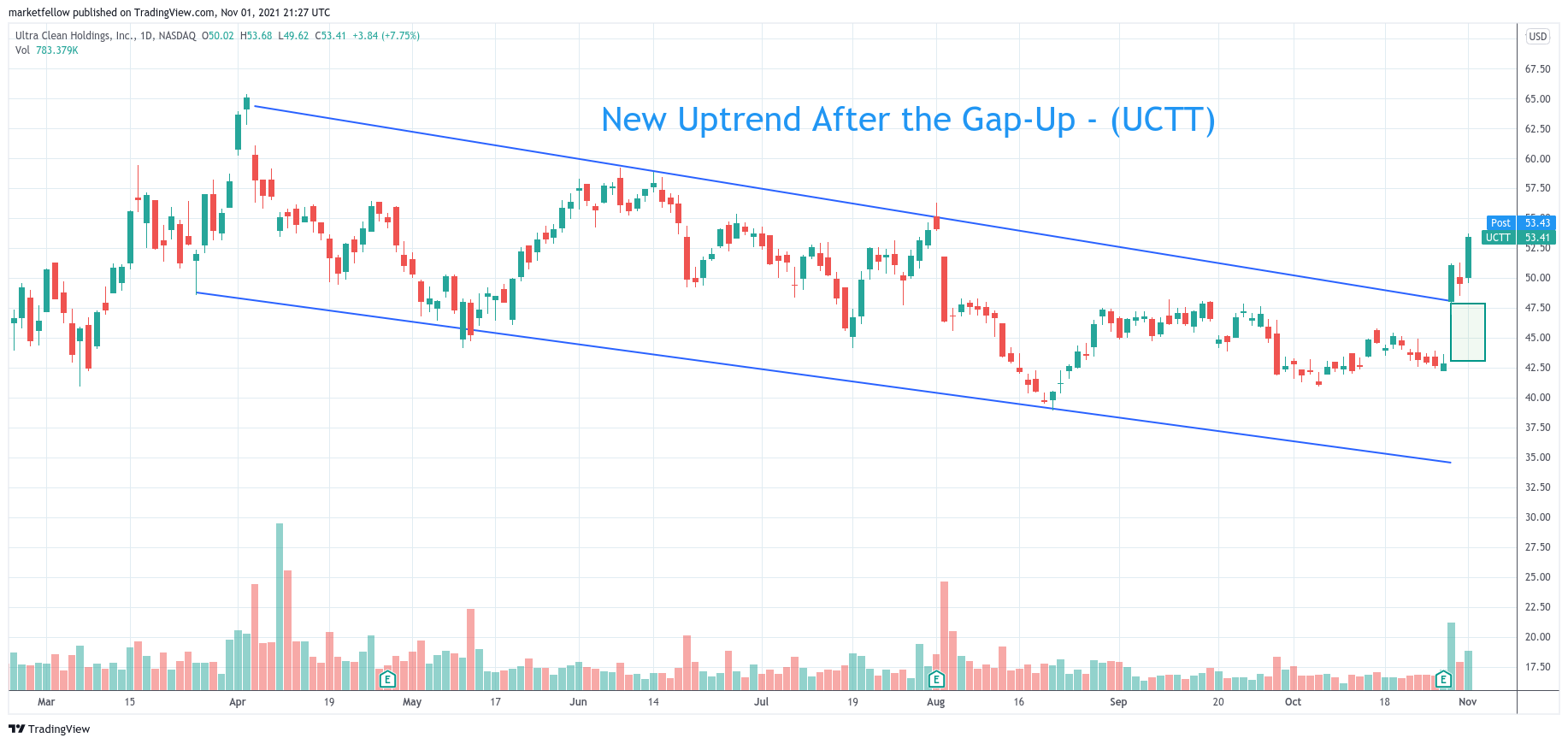 Technically, a gap-up after the earning report gave UCTT a fresh start for an uptrend as shown. It could offer an ideal entry pullback entry point 50-52.5 area.