April 27, 2022, 3:58 pm EDT
Thinking About Baking Soda? Church & Dwight Co Inc. (CHD)
Most people will think about baking soda in their kitchen when they see the logo. Yes, you are correct that Church & Dwight Co Inc. (CHD) is one of the well-known household names in the US since 1846. Having $25 billion in market capitalization and $5 billion in revenue, CHD is very strong and solid from all angles.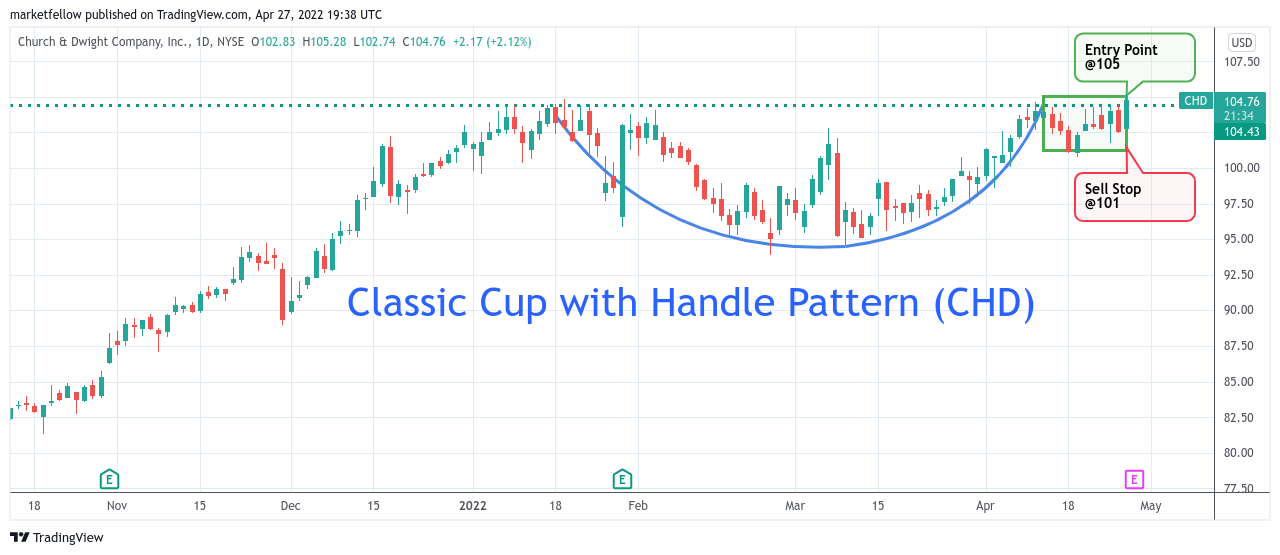 Technically, CHD made a fresh 52-week high today. Its 1-year return is +24%. As shown in the chart, we can easily see CHD forms a classic cup-with-handle pattern since January 2022. Its earnings report is due tomorrow 04/28 so it could provide a chance for breaking out and an uptrend rally if the numbers meet or beat expectations. 
Its sector, consumer staples, is the number one strongest sector among 1-month and 1-week performance. There are lots of strong leaders in this category (KHC, ADM, KO, MKC, HSY). Long-term investors are ready to join the defensive group for the coming months of the tough market.