October 6, 2020, 2:08 pm EDT
Bloom Energy, Lots of Energy
In our September 30, 2020 featured article Localized Power Grid – Bloom Energy (BE), BE is breaking out today with +16% gain as of now.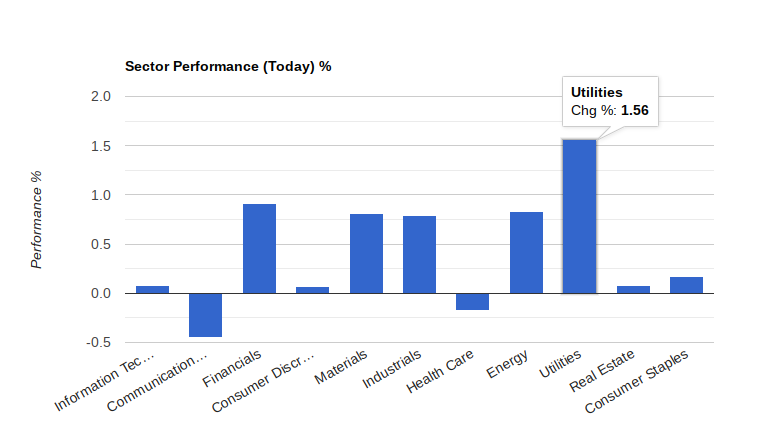 In fact, the entire utility sector becomes the leading sector today as shown. 
Clean energy, solar power, lithium material are all parts of stories to describe the need for years to come. As we hold BE in our portfolio, we expect the concept of localized power grid is more important and essential for business to thrive in this unpredictable environment.