December 16, 2021, 12:41 pm EST
Emerging Precious Metals – Newmont Mining (NEM)
Gold and silver have been at a low level for a while. Cryptocurrencies takes over their crowns recently. But, virtual currency may disappear during power outage, network shutdowns, or hacker activities at any moment that made these asset values disappear completely. Gold and silver have a track record of thousand years in keeping their values worldwide.
Thus, there could be an opportunity for gold and silver to emerge again from the basement level when inflation trouble intensifies and virtual currency weakens. 
Today, gold and silver emerge or rebound at very low levels. There is a long way to go to a 52-week high but it is worth attention to follow it up.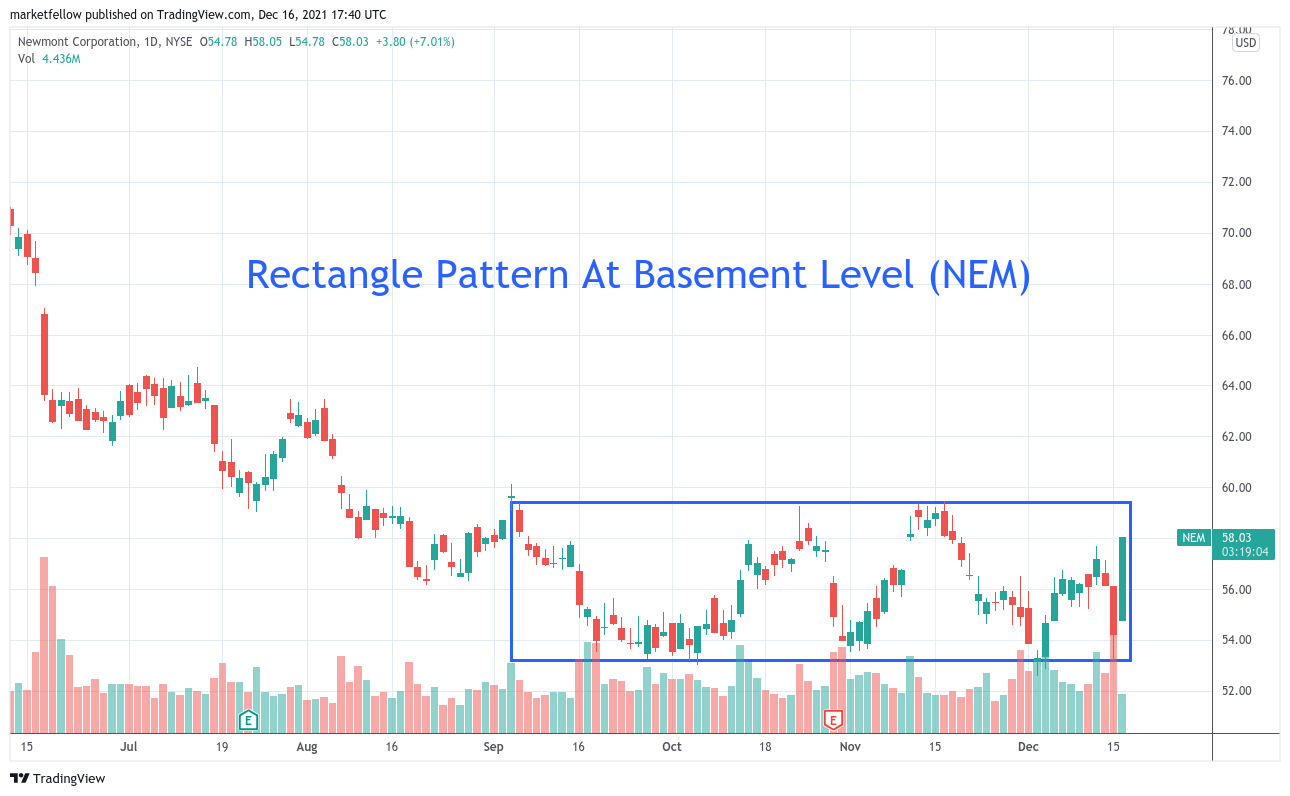 Newmont Mining (NEM) is at the upper boundary of a rectangle pattern with a breakout level at 60. A protective sell stop level is 53.