April 28, 2022, 2:51 pm EDT
Pawn Shop Business – FirstCash Holdings Inc (FCFS)
Where to borrow fast cash to pay for the most important payments? The answer is a pawn shop. A pawn shop (also called a pawnshop or pawnbroker) is a shop or business that loans money to people who bring in their valuable items which they leave with the pawnbroker. 
FirstCash Holdings Inc (FCFS) operates more than 2800 pawn shops both in US and Mexico. Its $4 billion market cap puts FCFS into a mid-cap category. Its earnings today consist of impressive +39% EPS growth and +62% sales growth that brought +12% gains as of now.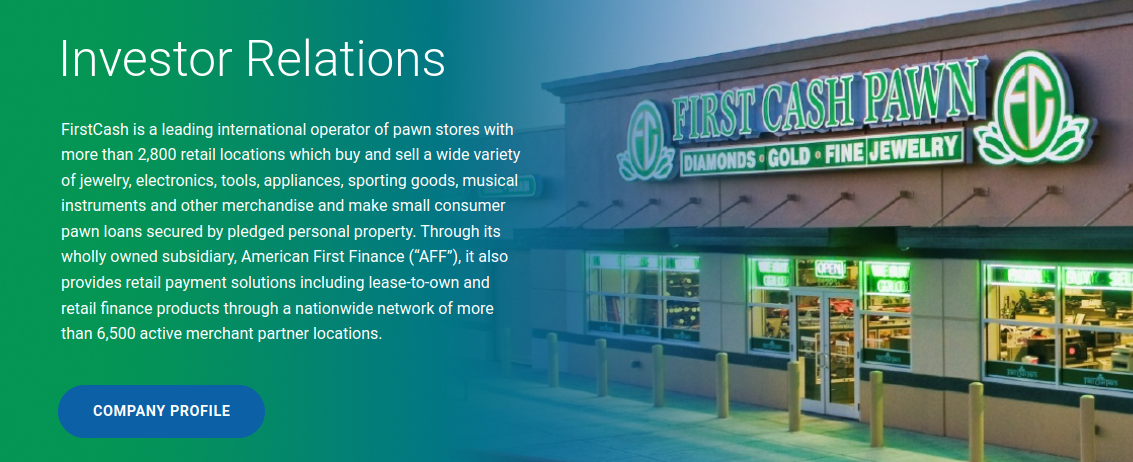 We believe the pawnshop business is going to grow quickly in the next 1-2 years when more people are getting into financial hardship that needs cash for their immediate needs. Therefore, FCFS could be one of the emerging industries for the macroeconomy environment.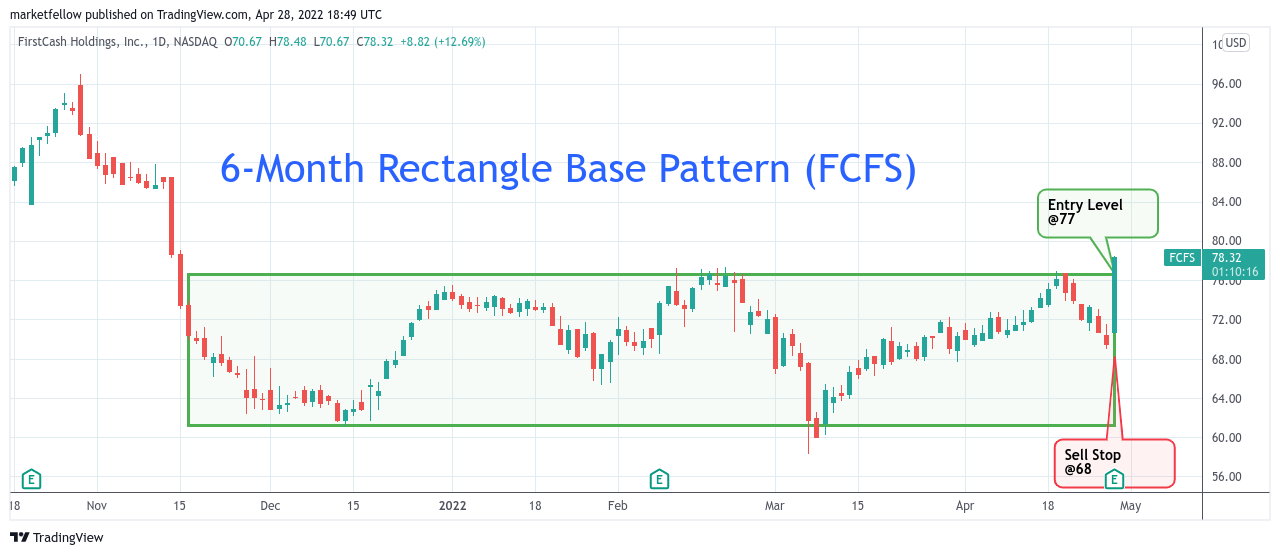 Technically, we can see 6-month rectangle base pattern is completed and ready for breaking out. Its uptrend potential with its solid fundamental and economic setup makes an ideal combination for stock to watch or own.