December 29, 2021, 12:06 am EST
The Winner of 2021! Maybe 2022, too
Which is the winning stock in your portfolio that you will hold to 2022? Our answer is Public Storage (PSA). 
Perhaps, you have your unused stuff in the PSA facility. PSA operates Real Estate Investment Trust (REIT) in the USA through self-storage business. Usually, REIT is not an exciting investment choice compared to Telsa, Apple, Facebook, or Zoom. But, investment is all about making profits and steady returns not about its fancies appearances. PSA is a winner in our portfolio holdings with more than +50% unrealized profits since we bought in February 2021. Moreover, we keep holding it till 2022 that we think PSA may have its potential to continue to rise.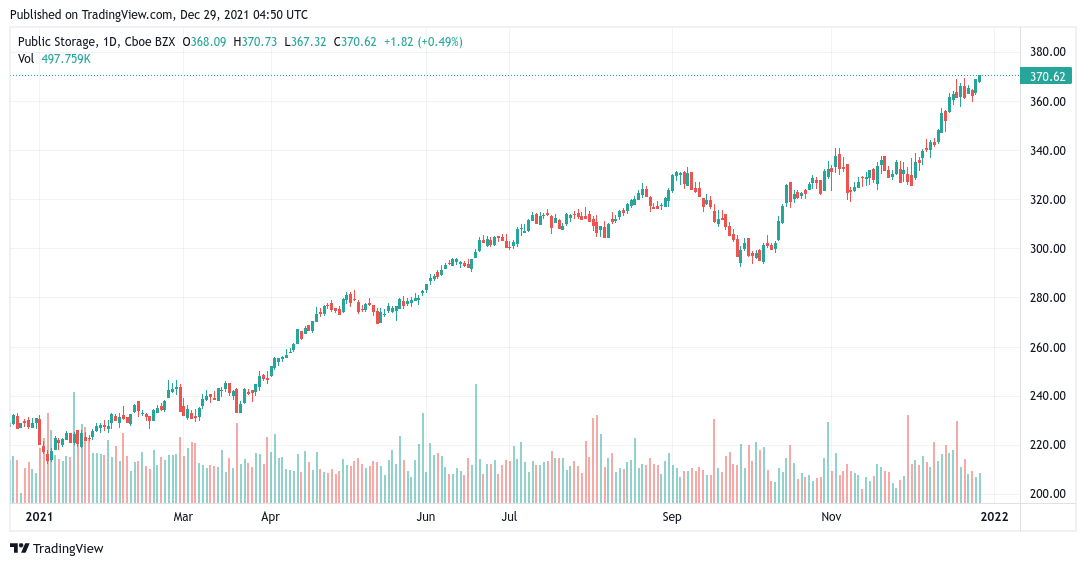 Looking at the chart of PSA we appreciate how easy to hold PSA throughout 2021 because it makes a straight-up rally most of the time. 
When interest rates are going to rise in 2022, it is highly possible the good time for PSA just starts. 
Sometimes, it is fine to pick a stock that nobody pays attention to. It does not matter whether it is a well-known name, newly IPO, or with a certain high-tech tag attached. The most important thing is its technical structure, fundamentals,s, and market timing. Hopefully, PSA would continue to run its course and finish strongly in 2022.