January 17, 2022, 5:12 pm EST
Chip Manufacturing Maker – KLA Corp (KLAC) 
Semiconductor Integrated Chip or IC Chip manufacturing is a very complex process that involves advanced technology and process in order to make a high yield (high successful rates) product. R&D investment is always needed in order to keep its technology up-to-date with peers and demand. 
 KLA Corp (KLAC) is one of the consistent growth makers in this area:
EPS % Growth: +53% MRQ, +22% 3-year

Sales % Growth: +35% MRQ, +21% 3-year
Its ratios are also great:
EPS: 18

P/E: 24%

ROE (annual): 75%

Pre-Tax Margin (annual): 37%

R&D investment: 15%
Fundamental speaking, KLAC is a solid company.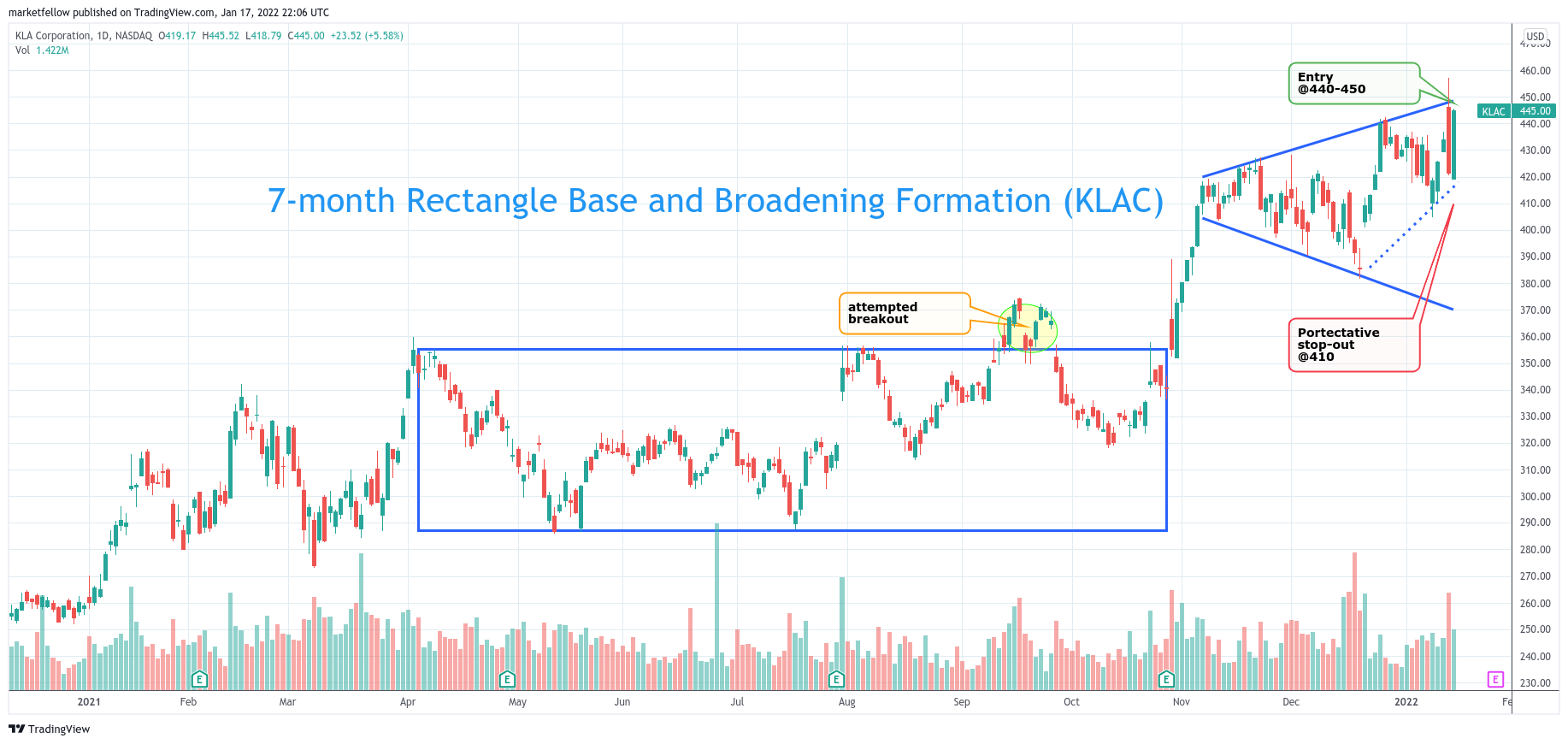 Its chart also shows its potential after its breakout in November 2021 and continual broadening formation with all other semiconductors peers (AMAT, LRCX, TSM, LRCX). Its patterns show aggressive demand in 2022. Thus, it would be important to enter KLAC with tiger control of stop-out as marked.